PHOTO: Drake has a Vince Carter Raptors jersey lining in his jacket
Rapper Drake has turned a Vince Carter Toronto Raptors' jersey into the lining of his jacket.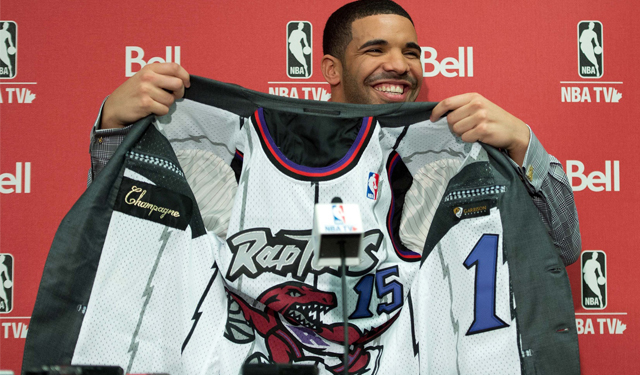 I have an old Donyell Marshall Wolves jersey that I have no clue what to do with at this point in my life. Thanks to Drake, I now have some ideas on how to repurpose it. 
On a night in which the rapper Drake is helping rebrand the Toronto Raptors with a new jersey colorway, he showed off the lining of his jacket during a pregame press conference. The lining of that jacket was an old Vince Carter Raptors jersey. If anything, it's a good excuse to post some Carter highlights from his rookie season with Toronto.
Kidd was fired by the Bucks on Monday afternoon

We've got all the scores, highlights and news from an NBA Monday

Leonard was recently shut down again to rehab the nagging quad injury
Durant, who joined the Warriors, says that Capela, the league's most efficient player, has...

Jason Kidd's firing gets the celebratory balloon treatment on Milwaukee's Twitter page

Milwaukee has parted ways with its coach in the middle of his fourth season