Photo Gallery: Pat Riley, LeBron James, Heat celebrate title
The Heat are celebrating their second consecutive championship and third as an organization.
The Miami Heat are champions again. And nobody celebrates quite like they do. Popping bottles in the locker room is the first step, and then it'll be on to bigger and better things.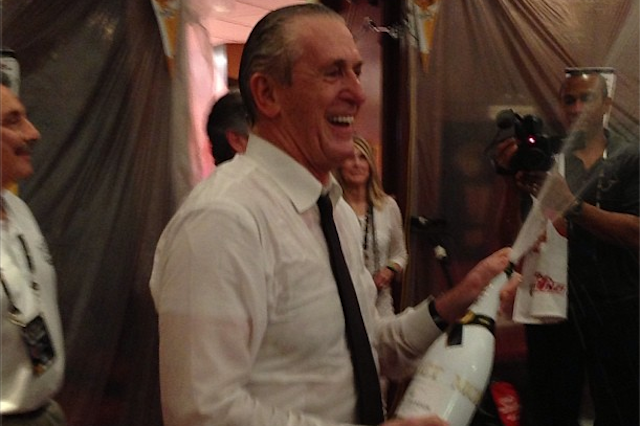 Pat Riley won his ninth championship (one as a player, one as an assistant, five as a head coach, two as an executive) as the Miami Heat beat the San Antonio Spurs in seven games. (via @NBA)
---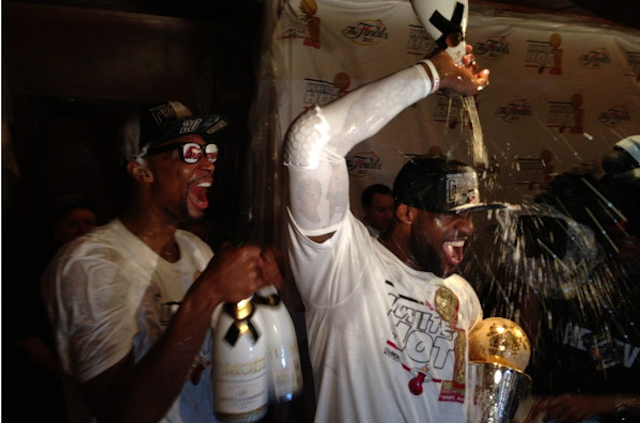 LeBron James celebrates with his second straight Finals MVP trophy with Chris Bosh behind him. (via @NBA)
---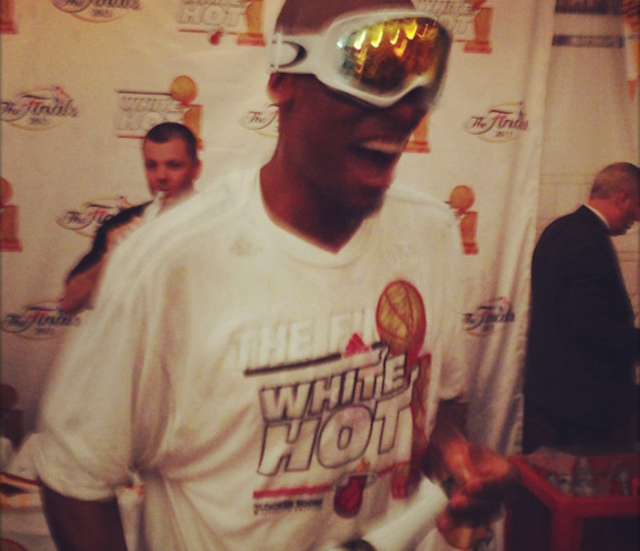 Game 6 hero Ray Allen has his goggles on and is ready to be sprayed. (via @NBA)
---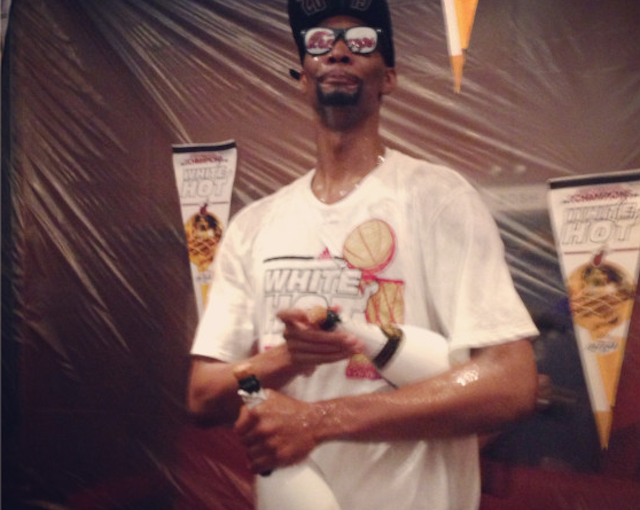 Bosh has two more bottles than he had points in Game 7. (via @NBA)
---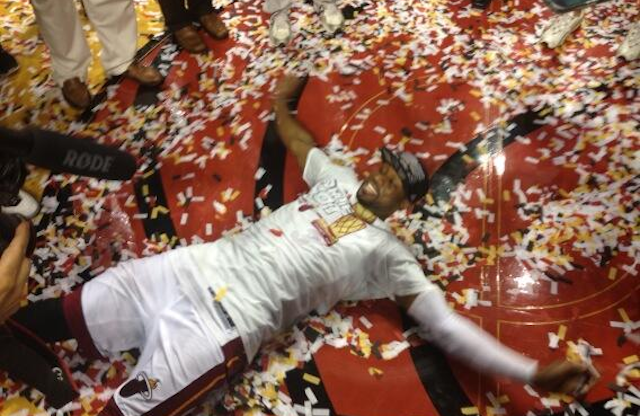 Dwyane Wade celebrates by doing a confetti snow angel. (via @blazersedge)
With 2K18 out everybody wants to know who has the 10 highest ratings in the game. Here's the...

Durant noted in an interview that all of the criticism in the immediate aftermath hit him...

Want the swagger of LaVar Ball? "NBA 2K18" lets you copy his absurd run from his WWE appea...
Durant apologized for a few tweets in which he criticized OKC and his former coach Billy D...

Lue does not expect the Cavs' big trade to affect the team's starting frontcourt ... at least...

Dwight Howard wants to be a farmer in his future and retire with his donkeys