Photo: James Harden seems to be enjoying himself
Life's pretty good for James Harden. Here's proof.
So, you're James Harden. You've won the Western Conference. You had a decent shot at the NBA title. You're going to be getting your next big contract within the next 12 months. You won an Olympic Gold Medal. You have an awesome beard and are featured in many commercials. 
So how's life?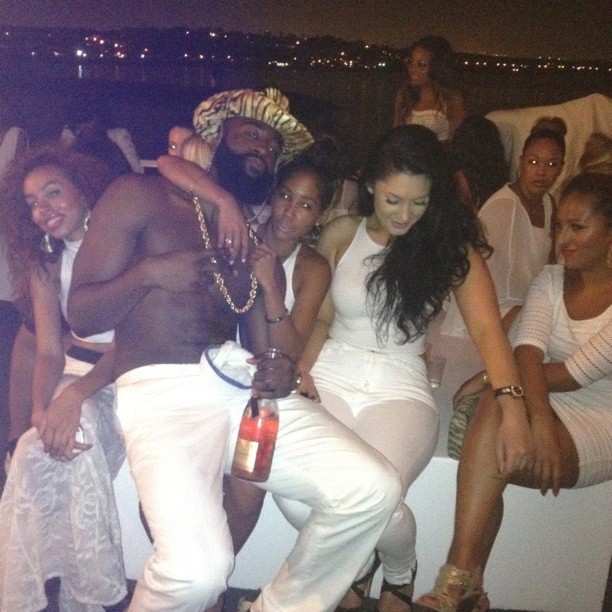 So, pretty good, that's what you're saying? 
(HT: The Basketball Jones)
Markieff Morris was already in line to miss the start of camp due to a pending assault cas...

The 76ers should hopefully get a lot of play out of their young guys this season

Okafor's been on and off the trade block for over a year and doesn't seem to be in Philly's...
Fisher is the fourth NBA player to compete for the Mirror Ball trophy on the show

Barkley commends the NBA, sarcastically, for extending the season and reducing back-to-back...

Enes Kanter isn't seeing much comedy in the Kevin Durant social media situation