Photo: James Harden seems to be enjoying himself
Life's pretty good for James Harden. Here's proof.
So, you're James Harden. You've won the Western Conference. You had a decent shot at the NBA title. You're going to be getting your next big contract within the next 12 months. You won an Olympic Gold Medal. You have an awesome beard and are featured in many commercials. 
So how's life?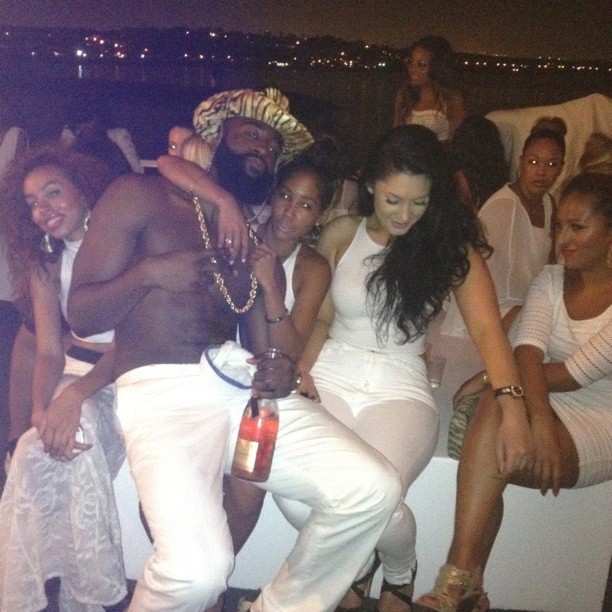 So, pretty good, that's what you're saying? 
(HT: The Basketball Jones)
Cuban weighed in on the ongoing feud between the basketball dad and the POTUS

Embiid has taken his trash-talk game to the next level this season, but he's not scared

Last year Durant said returning to his old home was 'never going to be a regular game'
The All-Star forward injured his wrist during Sunday's loss to the Lakers

Steven Adams believes he's the problem with the Thunder struggles in the clutch

LaVar claims that Luke Walton has been 'soft' on Lonzo so far