PHOTO: Lance Stephenson's not super-happy with being subbed out
Pacers guard fumes near tunnel after being taken out in Game 2.
More postseason coverage: Playoff schedule, results | Court Vision Monday
Lance Stephenson got a little out of control in the third quarter vs. Atlanta in Game 2. With the Pacers desperate to try and create separation and avoid going down 0-2, Frank Vogel subbed Stephenson out. 
Lance... didn't take that well.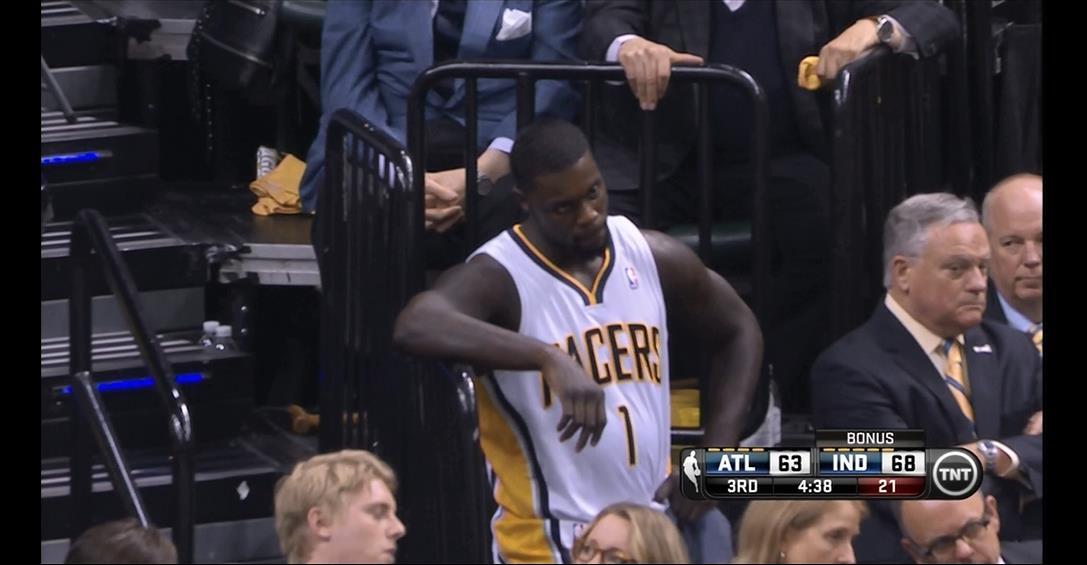 That's a happy face. Stephenson had seven points, three rebounds, and five assists when he was subbed and a plus-three. 
There's no shortage of moments to choose from

The Trail Blazers almost traded for Charles Barkley, but when they didn't, it put them in debt...

The self-proclaimed ASG snub Williams may be bitter about Butler requesting to sit out Sun...
The commish said they were overly conservative with the decision this year, but that should...

A dive into the NBA history books for every result from every NBA All-Star Game

James set the tone during practice that this year's All-Star Game was going to be differen...