PHOTO: LeBron James is wearing a black mask
LeBron James returns to the floor as Batman.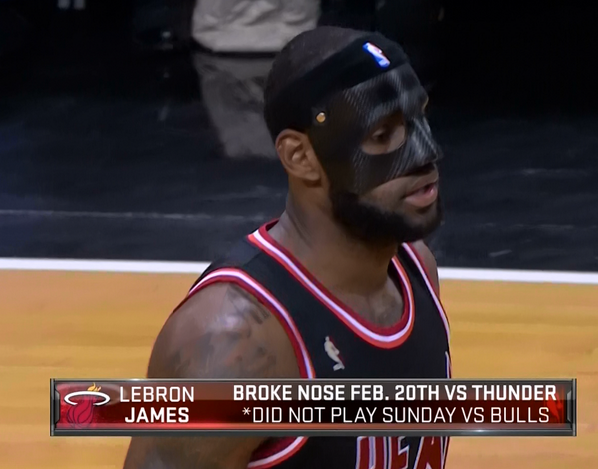 Hard to tell which one LeBron James more is with his black mask. Batman, Bane, Hannibal Lecter or... something else. 
San Antonio's track record speaks for itself, but they've made a few puzzling moves this o...

The Kings top pick thinks your burgers are trash, California

Popovich added that Trump is 'unfit intellectually, emotionally, and psychologically' to be...
Larry Hartstein turned in a massive profit to close last season and locked in a pick for R...

Too many stars and not enough spots on the upcoming season's All-NBA teams

It appears Philadelphia will continue to be extremely cautious with its potential franchise...