Photo: Pelicans unveil new mascot, and we should kill it with fire
The New Orleans Pelicans revealed their new mascot, and it's terrifying.
At some point in the past 10 years, designing mascots became a process fraught with only two results: abject failure or the genetic creation of that which must not be seen. The Pelicans chose the latter. 
Introducing your new mascot Pierre the Pelican! pic.twitter.com/CieVTs3sMt

— New Orleans Pelicans (@PelicansNBA) October 31, 2013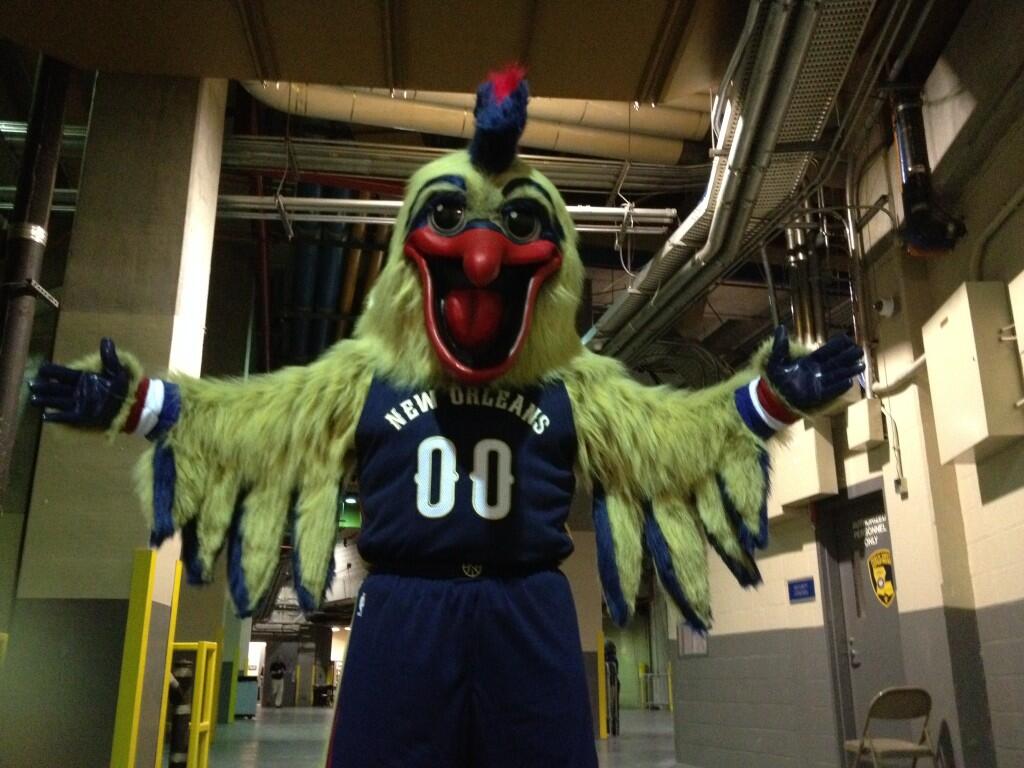 Which in turn prompted our own Zach Harper: 
You made me do this, Pelicans. NightmaroPeli: http://t.co/lO9Ncw0XSx

— Zach Harper (@talkhoops) October 31, 2013
Let us all bar our doors and pray the evil does not come calling. 
Nerlens Noel is now being represented by Rich Paul of Klutch Sports

Steve Kerr opens up about his back issues and more

OJ Mayo, banned from the NBA for positive drug test, is considering playing overseas
The King? 'LeBron, it turns out, is Aquaman,' or so the account via Dwyane Wade's wife goe...

From Penny to Thunder Dan to Pistol Pete to Agent Zero, guys who would be better in 2017

Griffin said recently he thinks it's more likely that LeBron James goes to New York than L...