Kareem Abdul-Jabbar finally got his statue Friday night. The Lakers unveiled the all-time scoring leader's statue, which joins those of Jerry West and Magic Johnson outside Staples Center. 
"Having lived my life and had the experiences I've had, I can understand now what a man like Lou Gehrig means when he considers himself the luckiest man on the face of the earth," Abdul-Jabbar said.

Abdul-Jabbar is depicted in his signature goggles, wristbands and the standard 1980s short-shorts below his No. 33 jersey. The 7-foot-2 center pulled a braided cord to drop a curtain revealing the statue to hundreds of cheering fans, who gathered under threatening clouds for the ceremony.

"I'm glad we got here before the pigeons got to it," Abdul-Jabbar said with a smile.
(via Lakers unveil bronze statue of Hall of Famer Abdul-Jabbar | NBA.com)
Aren't we all glad about that?
Some photos from the event.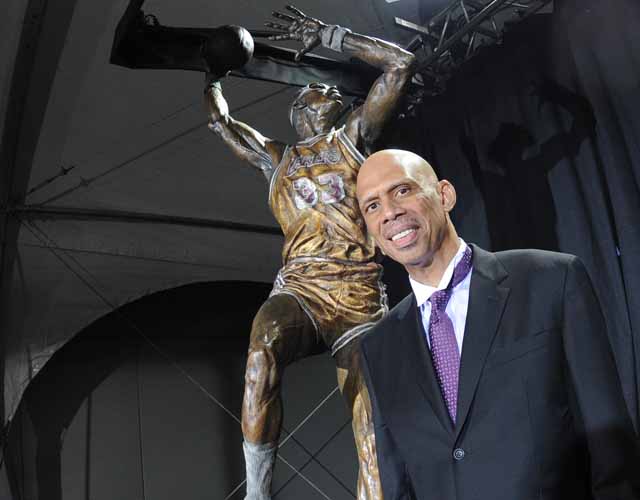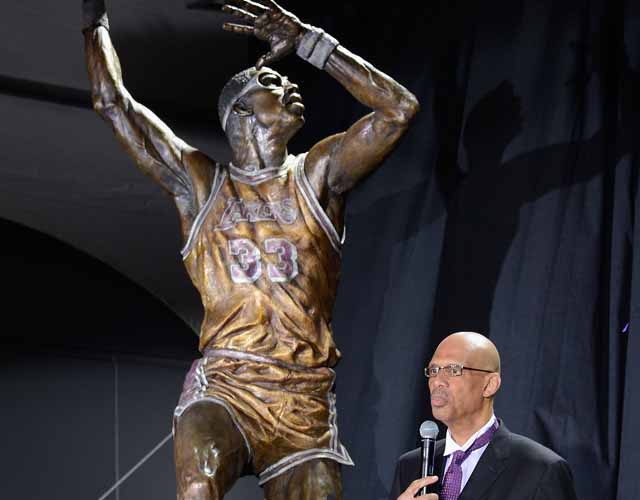 "We're gathered here today to talk about ... me." (He did not actually say that.)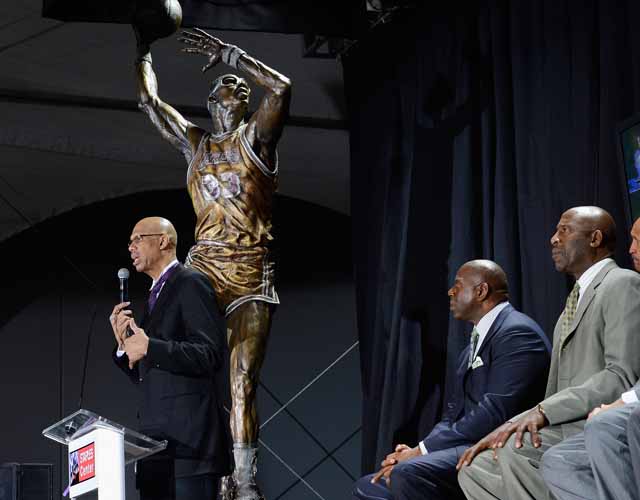 In the shadow of ... er ... himself.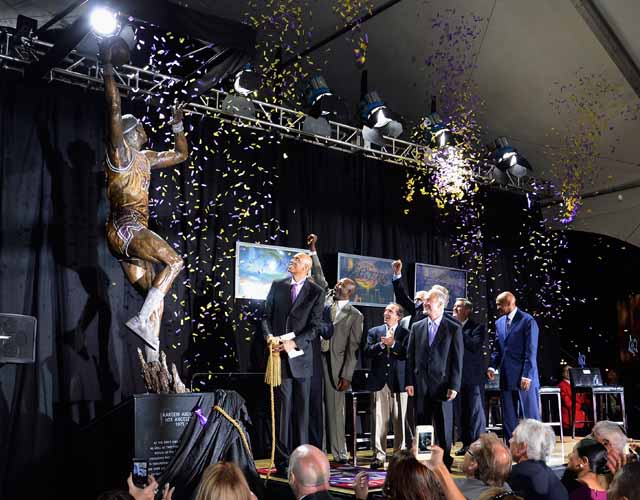 Well, at least that confetti is not ridiculous at all.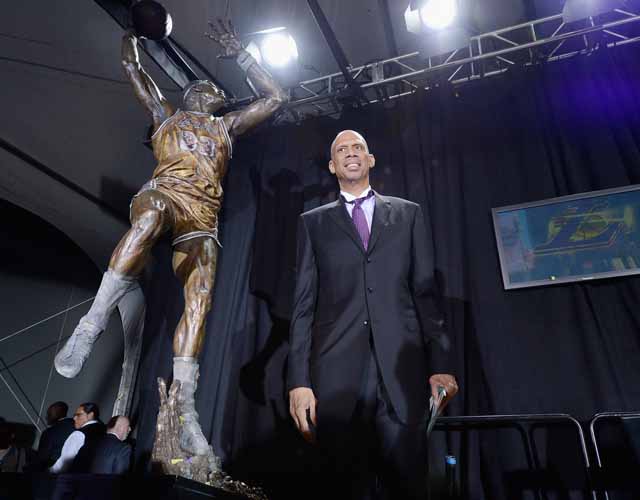 That's a lot of tall. Just a lot of tall tallness in that photo.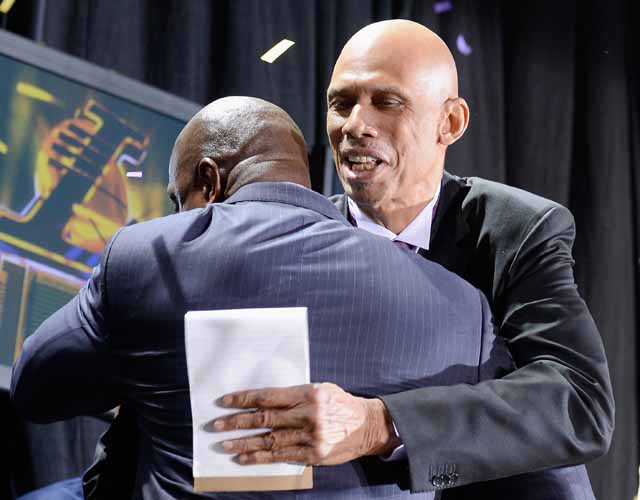 And Magic didn't even steal his skyhook this time.