PHOTOS: NBA players posting their Halloween costumes
It's the time for Halloween costumes, which means it's time for NBA players dressing up in their Halloween costumes and showing them off to the internet.
Tis the season for Halloween when people get dressed up as your favorite characters from pop culture and history in order to receive free candy. Thanks to social media, it's easier than ever to check out what your favorite NBA athletes are dressing up as to get into the Halloween spirit to have a little fun before they hunker down for the start of the NBA season. 
This year, we had quite a few really good pictures from several NBA players from this past weekend. The Oklahoma City Thunder showed out with Nick Collison dressing as Walter White from Breaking Bad, Steven Adams as a caveman, somebody (we'll just assume it's Kendrick Perkins) we can't tell as Jason from Friday the 13th, and Thabo Sefolosha as Magic Johnson from that Michael Jackson music video.
That's a solid job, Thunder. 
Also from OKC, we had Serge Ibaka with maybe the best costume of the night. He dressed up as Prince Akeem from Coming to America but in full-on McDowell's uniform.
Shifting to another Western Conference contender, the San Antonio Spurs had some good costumes. Kawhi Leonard dressed up as Popeye, Manu Ginobili dressed up as Buzz Lightyear, Marco Belinelli dressed up as Super Mario, and Nando De Colo dressed up as what I can only assume is Nightmare Carrot Top.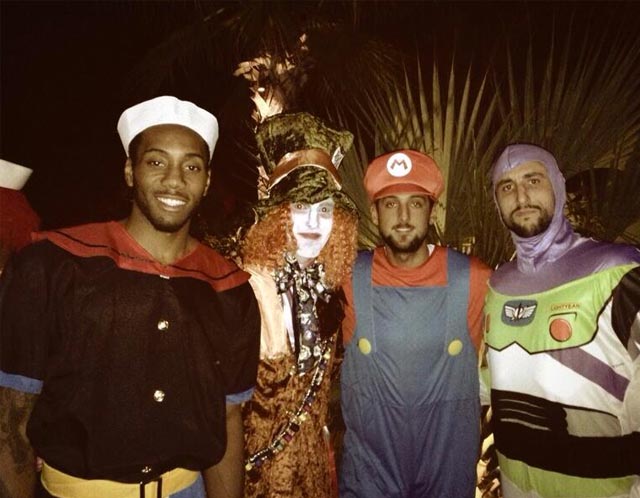 Then there's Belinelli again with Tony Parker as Captain Hook.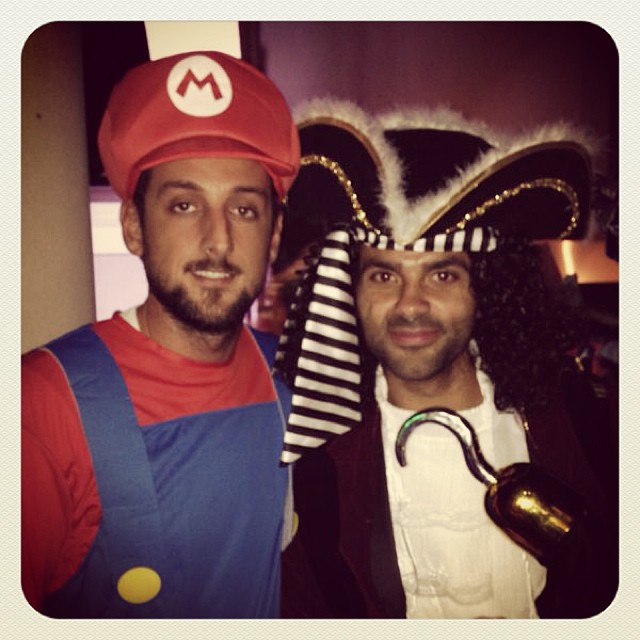 And while it wasn't an official Halloween costume, Tim Duncan was at the San Antonio Comic Convention dressed as a Spurs starter during a nationally televised NBA game.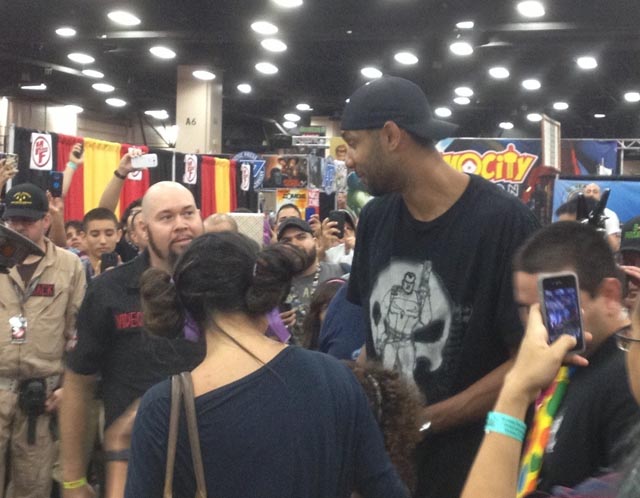 Mirotic and Portis combined for 49 points as the Bulls won their fifth straight game, beating...

Gobert, who missed 11 games earlier this season with a knee injury, will have an MRI

Get all the latest scores, news and highlights from Friday's NBA games
Porzingis is questionable for Carmelo Anthony's return to MSG on Saturday

The Spurs and Rockets will renew their in-state rivalry on Friday night

Anthony will play at Madison Square Garden on Saturday for the first time since being trad...