PHOTOS: The new Adidas DH4 from Dwight Howard
Photos of the new Adidas DH4 for Rockets center Dwight Howard.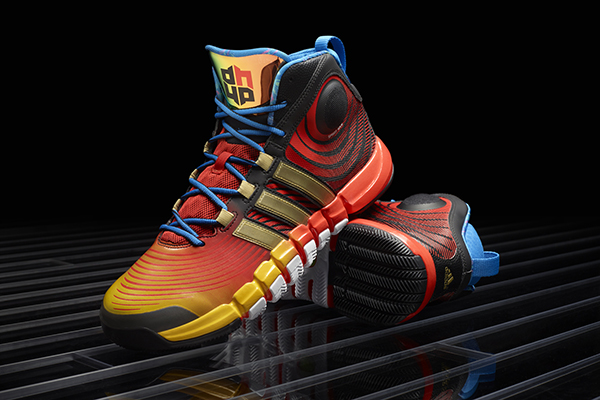 Hoop Magazine has photos of Dwight Howard's new shoe from Adidas, and they certainly are colorful.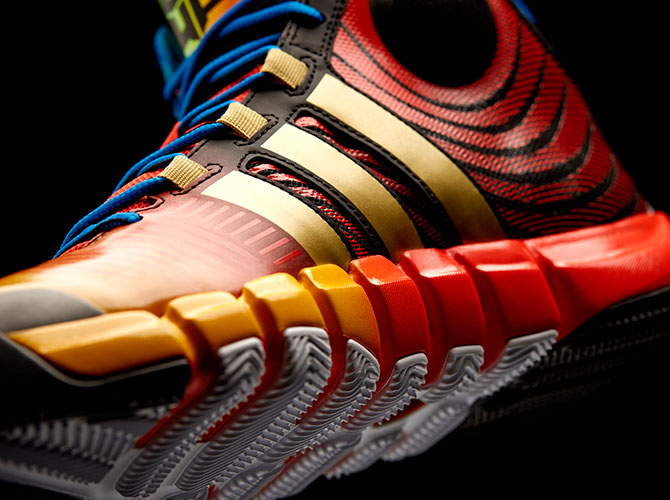 You know, I had a trapper-keeper in this exact color scheme back in 1991.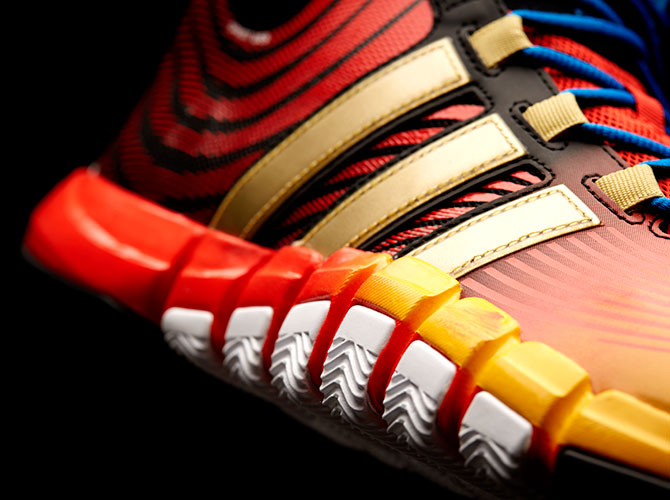 The tones are obviously heavy on the Rockets scheme, following Howard's decision to sign with Houston in July. The weird tiger stripes on the end are kind of confusing, but the rest of it has a very metallic edge, like if you took a car from the Fast and Furious franchise and then shoved it down into a shoe.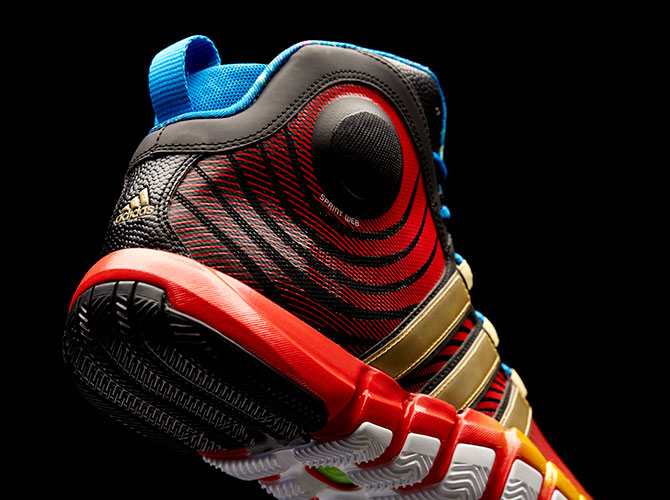 And then there's the random blue on the back, and a reen spot on the bottom. So yeah, it's kind of like a six-year old designed a shoe and kept throwing colors on it. "And blue on top! And green right here!" 
Admission: I would totally buy these. I'm drawn to bright colors and loud noises, much like... I don't know, an animal attracted by bright colors and loud noises.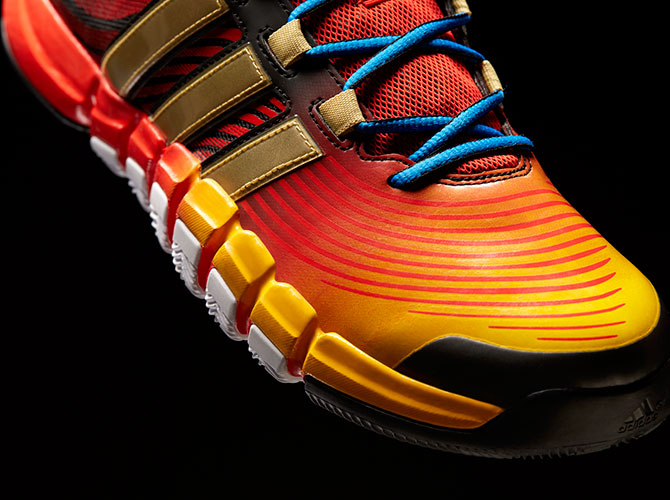 And then there's the very Santa Fe-ish fade towards the toe, but sure.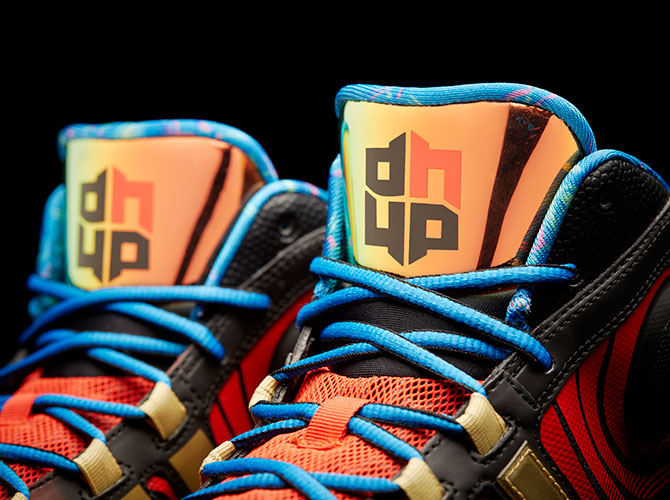 Apparently this is his new logo, which plays on the hyper-modern approach that both Adidas and the Rockets have taken in previous years. Also, pretty excited for the sight of him wearing a pair of these with a throwback pinstripes jersey from Houston circa '99. That coud be pretty spectacular. 
From the official release on it: 
The inspiration behind the shoe is a spiral wave design that mimics the way Howard circles the paint when protecting the rim. The bright color palette of yellow, gold and blue is a way to match Howard's outgoing personality.

The D Howard can be found on Dwight's feet as he tours Asia and the shoe will be available for purchase on November 1.
Leonard, who hasn't played this season due to a quad injury, may return with more skills than...

James, who adjusted his shooting mechanics, is on par with Steph Curry's all-time great 2015-16...

Jordan Bell had himself a night against Portland
The younger Ball brothers are heading to BC Prienai, but that could spell trouble

Not many games, but still plenty of action and intrigue Monday in the Association

SportsLine's advanced computer model simulated Tuesday night's Lakers-Knicks game 10,000 t...