Playoff Picture and Magic Numbers: Pacers can't kick Heat
The Pacers let the Heat hang around and the Warriors get a huge win vs. Memphis.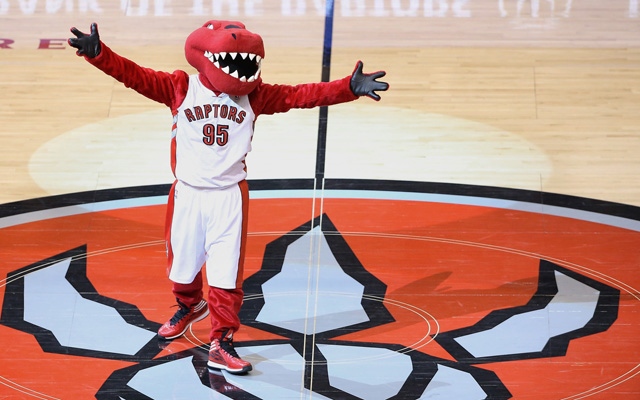 More NBA: Power Rankings | Expert Picks | Latest news, notes
East No. 1 vs. No. 2: Indiana Pacers vs. Miami Heat
And just like that, the Heat are back to being two back. All that progress Indy made with the big win, and they can't capitalize. Not only does Miami clock the Pistons despite missing four key rotation players, but the Pacers get trounced by the Wizards. Miami might even be peeling back on its efforts to secure the 1-seed, choosing to pursue rest, and yet they're not losing ground.
Relevant Games Saturday: Miami faces the might Milwaukee Bucks, and can climb within 1.5 games of the top seed.
East No. 3 vs. No. 4 vs. No. 5 vs. No. 6: Toronto Raptors vs. Chicago Bulls vs. Brooklyn Nets vs. Washington Wizards
Toronto's win clinched a playoff berth for the Raptors, the Knicks' loss clinched a playoff berth for the Bulls. Not bad for two teams expected to tank at different points of the season.
The Raptors pulled up by a full win over Chicago and moved their magic number for the division to nine. If Chicago wants to keep the Pacers in their bracket, staying in the four is preferable. But now the Nets are back to within 1.5 games of Chicago. The Bulls have a lot of work left to do.
I'm bumping Washington back up into this tier. You beat the Pacers to climb within 1.5 of the six, you've earned it.
Brooklyn's magic number for a playoff berth is two; it's two for the Wizards as well thanks to tiebreaker.
Relevant Games Saturday: The Wizards can move within a game of Brooklyn. It's a back to back, and a loss would move them three games in the loss column behind the Nets, five behind the Raptors.
East No. 7 vs. East No. 8 vs. East No. 9: Charlotte Bobcats vs. Atlanta Hawks vs. New York Knicks
The Bobcats' loss to the Magic wasn't a death knell to their hopes at the six, but it's going to take a long, sustained winning streak to overtake Washington.
Atlanta keeps benefiting not from wins but New York's colossal ineptitude. Atlanta's back up by two. Who will lose less next? Find out on the next episode of America's Most Pathetic!
Bobcats' magic number is five, Atlanta's is nine.
Relevant Games Saturday: Atlanta can put 2.5 games between them and the Knicks.
West No. 1 vs. No. 2: San Antonio Spurs vs. Oklahoma City Thunder
Spurs win. That's their thing. Up by three over OKC for the No. 2. The Spurs have clinched homecourt in the first round. Their magic number for the division is five.
Relevant Games: San Antonio gets the Pelicans who may be without Anthony Davis on a back to back. San Antonio and Oklahoma City both gain a game on either the Clippers or Rockets with the two teams playing Saturday night.
West No. 3 vs. No. 4 vs. No. 5 vs. No. 6: Los Angeles Clippers vs. Houston Rockets vs. Portland Trail Blazer vs. Golden State Warriors
Huge wins by the Blazers and Warriors to keep pace Friday night. Portland kept a game ahead of Golden State.
The Clippers' magic number for a playoff berth is one. Houston's is four.
Relevant Games: Well, the Clippers play the Rockets, with a chance for Houston to tie the Clippers (Clippers have tiebreaker regardless).
West No. 7 vs. No. 8 vs. No. 9: Phoenix Suns vs. Memphis Grizzlies vs. Dallas Mavericks
The Mavericks caught a break with Memphis' loss. They're still just a half-game back, now. Phoenix was totally out of it and their chances were fading a week ago. Now they're in seventh. Welcome to the West.
Dan Fegan was once considered as one of the most influential agents in the NBA

Ersan Ilyasova isn't quite the player he used to be, but maybe the 76ers can bring the best...

LeBron James speaks his mind and that's part of what makes him a superhero to Gregg Popovi...
We've got all the scores, top plays and news from Sunday's NBA games

Stephen Oh has his finger on the pulse of Wizards basketball and released a play for Sunda...

The Warriors don't have any interest in winning a popularity contest. They're fine winning...