Power Tankings: Are the Philadelphia 76ers historic after all?
The Philadelphia 76ers won't come close to having the worst record in NBA history, but are they heading toward a historic tanking season?
We knew there would be tankers in this season, and tankers dedicated to getting the job done correctly. The Philadelphia 76ers and the Phoenix Suns were our two most likely candidates during the preseason because it looked like they were mortgaging their present in order to buoy their future. The Suns quickly erased that notion when the season began and it wasn't long before we were taking them seriously as the playoff team we see in March. 
The Sixers, on the other hand, were doing everything through smoke and mirrors. Their pace was chaotic and their success seemed to be random at best. It was only a matter of time before they traded their three best players (Thaddeus Young, Evan Turner, and Spencer Hawes) in order to secure a bad record and get themselves a top draft pick as they rebuild. Two of those three players were traded as the tanks rolled out, even though early success kept them from having a historically bad record.
But that doesn't mean they can't be a historic tanking team. The Cleveland Cavaliers of the 2010-11 season dropped 26 games in a row at one point. From December 20 to February 9, they didn't manage to close out a single game with a win. The Sixers haven't won since January 29 when they beat the Boston Celtics. We'll get into the details of what could be a historic streak below, but as of right now, Philadelphia seems to be taking the top lottery odds very seriously.
As always, the winner gets Master P's gold tank and the best lottery odds: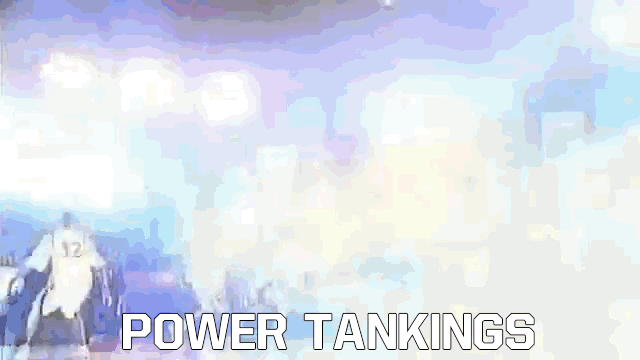 Here are the Week 20 Power Tankings:
Record: 15-47 (0-2 this week), Net Rating: -11.3 points per 100 possessions
The Sixers are currently on a 16-game losing streak and have just been getting destroyed in the process. Looking at their net rating for each month, they've been trending toward mammoth tanking since the turn of the calendar. In October/November, the Sixers were using a frenetic brand of basketball to catch opponents off guard. It was supposed to lead to slapping the doubters in the face with this team being more watchable than previously expected. They had a net rating of minus-6.4, followed by minus-11.8 in December and minus-8.6 in January. But since January ended, the Sixers are winless and getting obliterated. 
In February, they had a net rating of -19.1 and have followed that up through four games in March with a minus-20.1. They'd have to go winless for the rest of March in order to beat the longest losing streak in NBA history. They have a chance at wins in the next two games, going to New York Monday night and then playing at home to Sacramento after that on Wednesday. But after that, they can push the losing streak to 22 with games against Indiana (twice), Memphis, and Chicago. Then they have another game against the Knicks before a road trip that goes to Chicago, San Antonio, and Houston. Losses in those games leaves them two games at the end of the month (Detroit at home then in Atlanta) to break the all-time losing streak. It'll be tough to do but the Sixers have been training for this moment all season long.
Record: 12-50 (1-3 this week), Net Rating: -8.8 points per 100 possessions
The Milwaukee Bucks have won a game each week (but only one because you shouldn't get crazy about being competitive in a situation like this) in like four of the past five weeks of this season. Considering we've got about four or five weeks left, it means their three-game lead over the Sixers for the top spot in the lottery is dangerously at risk. After throwing up a net rating of minus-14.6 in the month of January, it's shrunk to minus-5.8 in February and through five games in March, they're rocking a minus-2.8 points per 100 possessions. What's the reason for their improved play?
The lineup they've thrown on the floor the most since the start of February is actually very competitive. A lineup of Nate Wolters, Brandon Knight, Khris Middleton, Ersan Ilyasova, and Zaza Pachulia is scoring a lot of points. They're also giving up a lot of points but a net rating of minus-1.0 while scoring 108.1 points per 100 possessions is more than acceptable tanking. This team has actually been entertaining the last month-plus and this lineup is a big reason for it. Their second most used lineup of Ramon Sessions, O.J. Mayo, Giannis Antetokounmpo, Jeff Adrien, and John Henson is a plus-11.3 on the floor. But are they too good now to keep their top lottery odds?
Record: 22-41 (1-3 this week), Net Rating: -7.4 points per 100 possessions
For so long, the Utah Jazz were very competitive after such a bad start to the season. That bad start when they were pretending Jamaal Tinsley was a starting point guard in 2014, all because of Trey Burke's injury. Since then, they were winning plenty of games and showing us the grit some of us assumed they had heading into the season. Their recent road trip seemed to drop any momentum they may have head since activating Burke into the lineup all those months ago. They lost in Cleveland, in Indiana, in Milwaukee, in Washington, and in New York before ending the road trip with a win in Philadelphia. 
Only the Pacers loss was by single digits, dropping that game by three points. Everything else was a shellacking. Their next six games are against playoff opponents, which could drop them down the standings as they currently jostle with the Lakers, Celtics, and Kings for the fourth worst record in the NBA.  
Record: 19-45 (0-2 this week), Net Rating: -5.2 points per 100 possessions
Trying to figure out what this team would do with the top pick in the NBA Draft is kind of confusing. Assuming Joel Embiid's back doesn't have any major red flags that keep him from being considered the number one pick, does their current core include anybody that shouldn't immediately be replaced by whomever the top pick in the draft is? Nikola Vucevic has been a double-double machine the last two seasons and looks to be a pretty solid starting center for the next decade. But would you really pass on the potential of Embiid to make sure Vucevic is part of your future?
Tobias Harris, Maurice Harkless, and Andrew Nicholson are all fine players, but you'd never even think about taking a single one of those guys over Andrew Wiggins or Jabari Parker. Even if they grab the fourth or fifth pick in the draft, you're taking Julius Randle over them. The only top five prospect that doesn't have competition is Dante Exum, assuming you believe he's a point guard at the next level. The Magic are definitely building a good core, but their situation is a weird reminder that most of these guys are probably trade bait for down the road to land a bigger star.
Record: 22-42 (2-3 this week), Net Rating: -5.4 points per 100 possessions
We've seen Jodie Meeks light up Wayne Chism, Scotty Hopson, and Tyler Smith before, when he put up 54 points against the Tennessee Volunteers in 2009. He hit 10 3-pointers in that game. In his five seasons in the NBA, Meeks' best game was in 2012 when he dropped 31 points as a member of the Sixers. Sunday against the Thunder, Meeks capped off a busy Lakers week (five games in seven days) with 42 points in a four-point win over OKC. Whoever took the prop bet of Meeks outscoring Kevin Durant on Sunday cleaned up at the sports book.
It was a nice way for the Lakers to wash away a three-game stretch in which they gave up at least 132 points in each contest, including a 48-point loss to the Clippers that was easily the worst loss in franchise history both in terms of point total and pride. It was the first streak of giving up 132 points or more in three straight games since the 1990-91 Denver Nuggets did it. The thing for the Lakers to truly strive for is the Nuggets had a stretch of doing that in seven games a month earlier that season.
Record: 22-41 (2-1 this week), Net Rating: -4.7 points per 100 possessions
Why are you winning more games than you're losing in a week?! Does this gold tank of Master P's mean nothing to you, Boston? You get an awesome Bill Russell statue and all of a sudden you're too good for a gold tank? They've won two straight games with the latest one involving 18 assists from Rajon Rondo. Even though I think this team should be tanking, it's great to see Rondo back on the court and in rhythm of setting his teammates up. Basketball-Reference.com tracks individual box scores with assists back to the 1985-86 season.
Since that season, only 10 players before Sunday's effort by Rondo have had at least 18 assists in a game without turning the ball over. Rondo became the 11th player to do it and the first players since Steve Nash in 2007. I guess if you're going to win when you should be losing, having a historic reason contributing to the win is forgivable. 
A season-ending injury kept the Celtics guard's time at Duke very brief before he jumped to...

Here's a look at what has brought fans the most joy so far this season

Kevin Mackey says he gave Manute Bol a birthday because they didn't know how old he was
Hosts Bill Reiter and Reid Forgrave are joined by America's Lakers Podcast co-host Aaron L...

Meanwhile, we learned the hard way just how many supporters Lonzo Ball still has out there

The fifth-year forward has continued his growth on both sides of the floor