Power Tankings: Clinching the best lottery odds this next week
We've had a long, strange journey with teams setting themselves up for failure throughout the 2013-14 season in favor of lottery odds. We're almost home.
We've been riding this tank for quite a few weeks and we're almost pulling into the driveway with it. After months and months of teams setting themselves up to fail in the name of acquiring more ping pong lottery balls to hopefully turn their franchise around on draft night in June, we're in the final home stretch of games before the season is over. At this point, there will be no more losing until 11 of the 14 lottery teams don't make it into the top three picks for the 2014 draft.
As we get ready for the final eight nights of potential tanking, we should take the time to thank the players who helped their teams get into the advantageous position of likely replacing them with more sought-after talent in the upcoming draft. These teams trusted the players to make it hard for the franchises to win and for them to come through like this in spectacular fashion is really teamwork at its best.
Don't forget; the winner gets Master P's gold tank and the best lottery odds: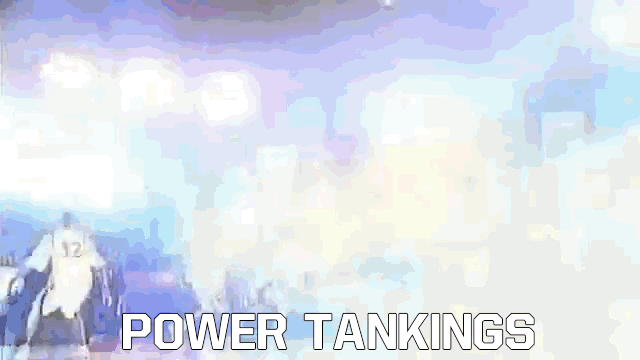 Here are the Week 24 Power Tankings:
Record: 14-63 (0-4 last week), Net Rating: -8.9 points per 100 possessions
Not even an NBA record-tying losing streak by the Philadelphia 76ers could take the worst record in the NBA away from the Milwaukee Bucks. It's an honor they've held since December 13 and haven't really had to look back since. While you could blame the injuries to the Bucks or Larry Drew's coaching or the drain spiral of Larry Sanders ' NBA existence since signing the contract extension, we should give credit where it is due the most.
O.J. Mayo was signed to a three-year, $24 million contract this past offseason after a pretty solid season with the Dallas Mavericks. In nearly one full season with the Bucks, Mayo has managed to make his signing look like a complete farce in the name of competition, gained enough weight to start worrying about his cholesterol, and played 1,346 minutes for the team while they get outscored by 13.9 points per 100 possessions with him on the floor. They're not exactly the San Antonio Spurs with him off the floor, but that's probably not what they expected him to do when they made him their highest paid player this season.
Record: 28-49 (2-2 last week), Net Rating: -4.1 points per 100 possessions
The tank job the Detroit Pistons have done the past month or so has been spectacular. It's been so good that I'm not quite sure if the team was set up to do this or if the players on the current roster decided there needed to be some new blood on the squad and so they want a top pick to replace themselves or surround themselves with next season. While I fully expected to kill Josh Smith or Brandon Jennings in this blurb about a Pistons team, that has put a 2.5-game cushion between them and the ninth worst team (Cleveland) to all but secure they keep their top-8 protected first round pick, there's someone else deserving.
Charlie Villanueva embodied everything the Pistons are and aren't this season in his 180 minutes on the court. He's finishing up a five-year, $37.7 million contract this season and his apathy these past five years has been exactly what Joe Dumars is all about as an executive. In Villanueva's 180 minutes on the court this season, the team has a net rating of minus-23.3 points per 100 possessions. Smith and Jennings can't even touch that kind of futility.
Record: 23-54 (0-4 last week), Net Rating: -5.6 points per 100 possessions
The Boston Celtics have come to play... poorly. They're currently in possession of the fourth worst record in the NBA and they've lost eight straight games as they lock in on trying to get into the top 3 in this year's draft. Sure, Danny Ainge can pretend he's never met the 2014 draft and couldn't pick it out of a lineup if his first round pick depended on it, but he needs to hit a home run with this selection and he knows it. Surprisingly, the worst net rating on the team this season has been its best player.
Rajon Rondo currently holds a net rating of minus-11.6 points per 100 possessions this season, the worst mark on the Celtics. While Rondo has managed averages of 11.5 points, 9.6 assists, and 5.3 rebounds, the team is getting slaughtered as he tries to complete his ACL rehab process. Boston is 0.6 points per 100 possessions worse on offense with him and they give up an astounding 110.4 points per 100 with Rondo out there. Perhaps he knows this is the only way to get him some real help?
Record: 17-60 (1-3 last week), Net Rating: -11.0 points per 100 possessions
The Philadelphia 76ers gave a brilliant run during their 26-game losing streak that tied the 2010-11 Cleveland Cavaliers for the worst streak in history. But they weren't able to get over the hump and fall below the Bucks in the standings at any point during the streak. Since hitting 26 in a row, they've won two games and pushed their season total to an improbable 17 games but will still end up with the second worst record in the NBA. So who do we have to blame for this besides Sam Hinkie?
Elliot Williams ' minus-15.9 points per 100 possessions is the worst mark on the team for any player who has logged 1,000 minutes or more. However, let's not overlook the 209 minutes  Byron Mullens has given the Sixers since coming over from the Los Angeles Clippers. Mullens has helped the Sixers get outscored by 22.1 points per 100 possessions and the team is scoring just 92.8 points per 100 in these minutes. What's weird is his production is way better than when he was on the Clippers but his impact is hilariously detrimental to the team winning.
Record: 22-55 (1-2 last week), Net Rating: -5.2 points per 100 possessions
The Orlando Magic have to be careful with these final lottery standings. They're only a game ahead of the Celtics for the third worst record in the NBA. The nice thing for them is their five remaining games all come against playoff teams (Wizards, Nets twice, Bulls, and Pacers). There really isn't a reason for them to win another game or really give off the threat of winning one more game to give the Celtics a chance to tie their futility. Who can we thank for the Magic's envious position in the lottery odds right now?
Jason Maxiell has been stunningly ineffective for this team. He used to be the rough and tumble power forward for the Pistons, who was trying to tear the rim off or slam the ball back down your throat if you brought it near the rim. When he signed with the Magic for two years and only one guaranteed for $2.5 million, we quickly found out the only shape he was in was Humpty Dumpty-esque. Maxiell has been horrendous on the court and legendary at the buffet. Sure, they're minus-10.8 points per 100 with him on the floor but you should see his omelette bar game.
Record: 25-52 (0-4 last week), Net Rating: -6.1 points per 100 possessions
Going into this season, you could make the argument that Kobe Bryant , Pau Gasol , Steve Nash , Jodie Meeks , and Jordan Hill would be their best five-man unit. Individually, they've contributed a net rating of minus-9.1 (Meeks and Gasol), minus-9.4 (Hill), minus-9.6 (Nash), and minus-10.5 (Kobe) to the malady that is the Lakers' organization. But none of that matters because Nick Young sort of celebrated a missed 3-pointer:
Record: 24-53 (1-2 last week), Net Rating: -8.6 points per 100 possessions
The roller coaster season of the Utah Jazz is well-documented in these Power Tankings. They were historically bad before getting Trey Burke back. Then they were competitive for a long time, even looking like a .500 team for a healthy stretch, before their lack of talent eventually wore them down and they were left looking at one of the worst records in the NBA overall. Their net rating has been in the bottom three pretty much all season long. Who gets a lot of credit for that?
Enes Kanter , the third pick of the 2011 NBA Draft, has logged 2,002 this season and the team is a minus-13.0 points per 100 possessions. John Lucas III, Jamaal Tinsley, and Malcolm Thomas may have put up worse net ratings, but their combined 726 minutes for the Jazz barely beat out one-third of the time Kanter has played. They're horrendous with him out there.
Record: 33-44 (1-3 last week), Net Rating: -2.2 points per 100 possessions
Welcome to the Power Tankings, Denver!
My favorite parts of this play, other than everything, are the reactions we get from Aaron Brooks and Ty Lawson . Maybe they didn't know Brian Shaw was pro-tanking?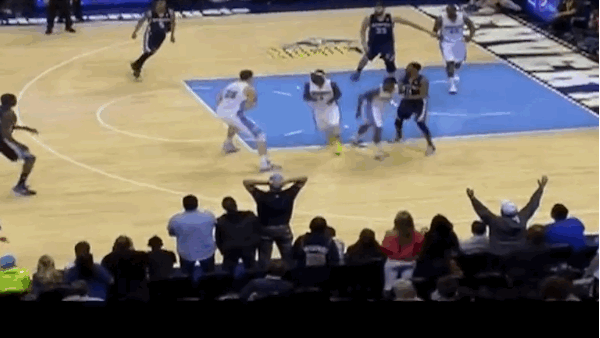 Also, this will shock you: Anthony Randolph at a minus-9.1 has the worst net rating on the Nuggets this season. 
Record: 27-50 (2-2 last week), Net Rating: -3.1 points per 100 possessions
The Sacramento Kings are in a bit of trouble right now with their draft positioning. The Los Angeles Lakers are taking things much seriously, as you can see with their current four-game losing streak. The Kings are only one game ahead of the Pistons too in the standings, meaning they could slip back into eighth pretty easily here. You know what they could use more of on the court?
Any combination of Royce White coming back, Orlando Johnson , or Jared Cunningham would help the Kings continue to lose games. In 20 minutes, Cunningham has been a minus-17.6 points per 100 possessions. In 50 minutes, Johnson gave them a minus-23.2 points per 100. But in just nine minutes of action, White gave the Kings a minus-37.5 net rating. Why didn't they sign him back again?
Record: 31-47 (1-2 last week), Net Rating: -4.2 points per 100 possessions
I believe the next Cleveland Cavaliers' loss or Atlanta Hawks' win would eliminate this team from the playoffs. They would also need a lot of help from the New York Knicks in the process and just hope to magically leapfrog those two teams in the standings this week. That's not going to happen, which means they might as well do what they do best: look to improve their lottery odds. 
It would be great if they could bring Earl Clark (minus-10.3 per 100) or Andrew Bynum back (minus-11.8 and nowhere near helping the Indiana Pacers stop their implosion), but the CBA negates that possibility. So instead, they probably should just play the two rookies, Sergey Karasev and Carrick Felix . Karasev is a minus-15.1 and Felix is a minus-18.7 this season. It's extremely limited minutes but the Cavs have a limited time to start dumping games. Actually, they should just hire Chris Grant back...
Irving has requested a trade away from the Cavaliers

The Lakers made a strong push for Rose, but he would have been a backup in Los Angeles

The small forward spent last season with the Sacramento Kings
Knight still has three years left on his five-year, $70 million contract

The Golden State forward is accused of assault, battery and making misleading statements

The Nets get their shooter a year later, and the Blazers reportedly will waive Nicholson