Quincy Pondexter out indefinitely with fractured right foot
Grizzlies forward could miss the season with broken foot.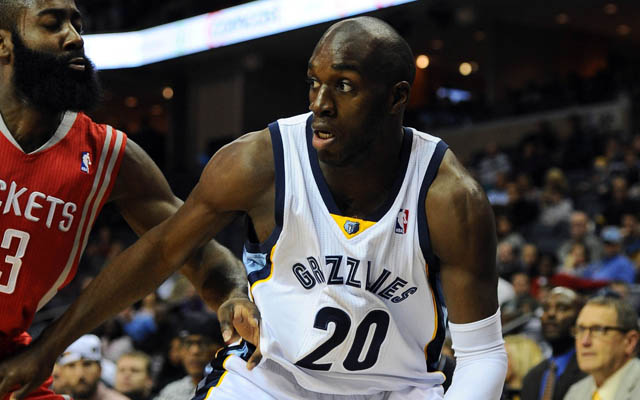 The Memphis Grizzlies announced Monday that forward Quincy Pondexter has suffered a tarsal navicular stress fracture in his right foot and will be out indefinitely. Pondexter joins Marc Gasol as two starters on the shelf for what is considered to be the season, according to multiple media reports. 
Pondexter averaged six points and two rebounds in the two games he played for Memphis this season. With Pondexter out, the Grizzlies are down their second best forward defender, and one of the few players who could space the floor for the offensively challenged Grizzlies. It's a huge loss. WIth Gasol out, along with Pondexter and small injuries to Tony Allen, Zach Randolph, and Ed Davis, Memphis is in serious trouble and may have to consider packing it in for the year or making major changes. 
This is starting to look like a lost season for Memphis. 
LeBron's minutes are a common point of discussion this season

Kevin Garnett thinks a one-and-done rule change would benefit schools more than anything e...

The Warriors are light years ahead, but James Harden is off to a red-hot start with the Ro...
Victor Oladipo is playing the best basketball of his career, and it all came together against...

McCollum hurled a clever insult at the French forward

Hosts Bill Reiter and Reid Forgrave are joined by Blazers guard CJ McCollum