Rajon Rondo says he'll be back before the All-Star break
Rajon Rondo says he's not sure when he'll return, but is sure it'll be before the All-Star break.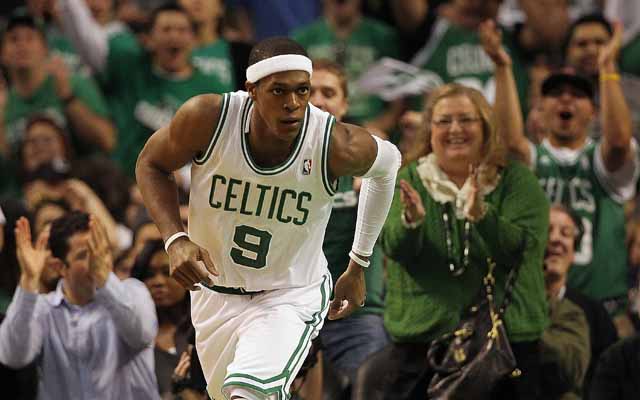 Rajon Rondo told reporters on Friday he's not really sure exactly when he'll return to the court.
He's just sure it'll be before the All-Star break. 
"It may be this month, next month," Rondo said, via the Boston Globe. "It'll be before All-Star Break."
Rondo has been working his way back from a torn ACL, joining practices and even discussing a possible run in the D-League to get his conditioning and legs back. 
Or, another other option.
"I might go to some YMCAs and play," he said.
But Rondo is trying to take the process in stride, and while he admitted to being frustrated, he's closing in on a return. The All-Star break starts Feb. 14, so that would put Rondo's return happening sometime in the next 30 days or so. 
"I'm just taking my time," he said. "It's just a feeling. I'll probably just wake up that morning and play."
Wade opted in to his $24 million player option earlier this summer

Barkley spoke to the NFL Today crew about the response the president received in his home...

The restricted free agent has a deal in place that will keep him with the Bulls after a st...
James' support continues his trend of social activism on social media

The newly-acquired All-Star thinks the addition of Anthony boosts the Thunder in the NBA's...

The Knicks were asking for the house in discussions for Carmelo Anthony