Report: Andrew Bynum isn't likely to give the 76ers special consideration
If you're thinking Andrew Bynum might do the Phialdelphia 76ers a solid by giving them special consideration in free agency, think again.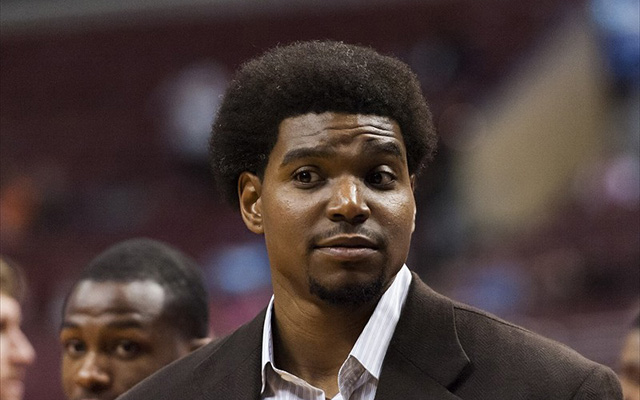 It's very possible the Philadelphia 76ers will end up having nothing to show for the Andrew Bynum trade. After sending Nikola Vucevic, Andre Iguodala, Maurice Harkless and a first-round pick out of town in order to bring Bynum to be their franchise guy, the Sixers have gotten more out of the various hair styles of their newly acquired center than they have of him on the court. 
With Bynum missing the entire season due to knee injuries, Philadelphia will go into the offseason blindly in the hope of re-signing the one-time All-Star. Considering they gave up so much to get him, he'll be nice and give them special consideration when the contract offers come in, right? Not necessarily, according to John Mitchell of Philly.com:
While it would be wonderful if Bynum - an unrestricted free agent - gave the Sixers special consideration in light of all that they lost in trading for him and the agonizing wait for him to return, a team source with knowledge of the situation said last week that he does not believe that will be the case.

The Sixers ultimately may have nothing to show for this deal - no Bynum, no Nik Vucevic, who looks as if he could be a budding star with the Magic, no Maurice Harkless, blossoming in his own way in Orlando, and one less first-round draft pick.
This shouldn't be surprising in any way, but it should be concerning for the Sixers. Granted, they'll have lots of roster flexibility and cap space coming up if Bynum leaves them, and avoiding investing a lot of money in his knees seems like it could work out nicely for you. However, when you make a big trade and two of those players (Iguodala and Vucevic) go on to have immediate impacts on their new teams, you need more to show for it than just cap space.
Maybe Bynum will do the Sixers a favor when it comes to negotiating, but it doesn't make any sense for him to make that public before negotiations start. His knees have made many people wonder if he can even approach the kind of money he was assured before this season, so shrewd negotiating tactics will be needed. And he needs to get guaranteed years more than he does a big payday right now. 
Whichever team decides to take the risk and hope he's healthy could either end up with a franchise center or an albatross of a contract that eats into their flexibility. Is it worth the risk? Sadly, we just don't know.
The Cavs would reportedly entertain the deal, but there's really no point

Westbrook claims he doesn't remember calling Jackson's celebration 'bull----' back in 2016

Rose is reportedly sick of being injured, and it's 'taking a toll on him mentally'
SportsLine's proven computer model simulated Friday's Cavs-Hornets game 10,000 times

SportsLine's Mike McClure, a DFS pro with more than $1M in winnings, gives optimal lineup...

SportsLine's advanced computer model simulated Friday's Bulls-Warriors game 10,000 times