Report: Bobcats targeting Arron Afflalo, Anthony Morrow
Charlotte aiming for shooter help, could offer picks or young players.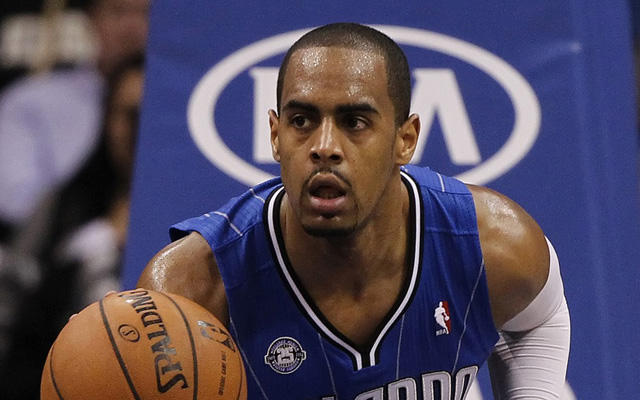 The Bobcats are known to be buyers at the trade deadline and two interesting names have popped up.  From the Sporting News: 
One target that has emerged, league sources told Sporting News, is shooting guard Anthony Morrow, a player who interested the Bobcats before he signed in New Orleans last summer. Morrow leads the league in 3-point shooting, at 48.0 percent, which would boost a Charlotte roster short on shooters. The Bobcats are 17th in the NBA in 3-point percentage and 28th in 3-point attempts.

Morrow has a player option next summer and is expected to opt out.

The Bobcats have also expressed interest in Orlando guard Arron Afflalo going back almost two months now, and the possibility of absorbing his contract before Thursday's deadline is a consideration, too.
via Sources: Win-now Bobcats interested in Pelicans' Morrow, Magic's Afflalo - NBA - Sporting News.
Morrow's a lot more reasonable of a target. The Pelicans need inside help and the Bobcats can offer Bismack Biyombo, Cody Zeller, or Josh McRoberts. They need shooters and Morrow is definitely that. I continue to not understand why Morrow gets dished from team to team when he's shooting 46 percent from the field and 48 percent from three. Considering what Steve Clifford has done with the Bobcats already, he could make his defense work. 
Afflalo would take a lot, probably multiple picks (the Bobcats have a few extras lying around but are likely losing theirs to Chicago in the Tyrus Thomas trade -- whoops) and players. But it might be worth it. Kemba Walker, Arron Afflalo, Michael Kidd-Gilchrist and Al Jefferson is a heck of a lineup. 
The Bobcats are a near-lock to do something before the deadline, the question is what. 
Vonleh reportedly suffered a shoulder strain during a pick-up game at the team's facility

OKC and Westbrook have until October 16 to agree to the deal

The league is implementing the 'Zaza Rule' and 'Harden Rule' in 2017 geared toward player...
Thunder GM Sam Presti went on to say the procedure on the MVP's right knee was "nothing se...

Hayward credited the Cavs guard as a big reason why he chose Boston in free agency

The two new biggest draws from "NBA 2K18" are certainly fun and worthwhile for fans of the...