Report: Bradley talking extension with Celtics but deal unlikely
Celtics guard unlikely to sign extension off rookie deal but two sides are talking as October 31st deadline approaches.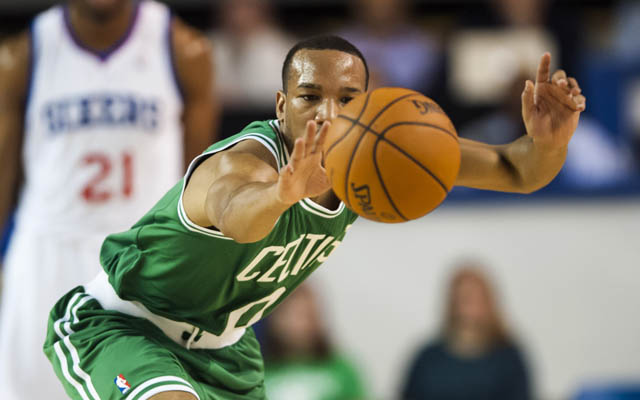 The Celtics are in a transition state, moving from contention in the Big 3 era to whatever will eventually come after. Like any team in such a position, that leaves complications on the table regarding their young talent coming up for extensions off their rookie deals. The most immediate of those concerns is Avery Bradley. 
CSN New England reports while a deal remains unlikely, the two sides are talking as the October 31st deadline approaches. 
Team president Danny Ainge, speaking prior to the Celtics Shamrock Foundation's annual gala, said he has had talks this month with Avery Bradley's representatives about extending the 6-foot-2 guard's contract.

Ainge declined to address where those talks stand now, but all indications are that both sides will wait until Bradley becomes a restricted free agent this summer to work out a new deal.
via Ainge says C's have talked extension with Bradley | Comcast SportsNet - CSNNE.com.
I explored the situation over the summer and my thoughts haven't changed. In short, Bradley is a talented on-ball defender with good athleticism but lacks anything resembling a rounded offensive game or the defensive generalship capabilities to warrant a massive extension. They should let the market set his price and go from there. He's not going anywhere unless someone gives him a crazy deal, which is unlikely. 
The worst case scenario is that Bradley makes significant strides which forces the hand of the Celtics into a bigger deal. So really the bad development would be a player playing to the level of deserving a big deal. That's a good problem to have. This thing will pretty much work itself out. 
The former Clipper apparently had some tricks up his sleeve after a chippy game

The Rockets were apparently looking for Austin Rivers and Blake Griffin after a chippy gam...

If they don't meet in the Finals again, let's appreciate every one of the 27 matchups since...
D-Wade picked up the steal and got creative on the fast break as the Cavs headed into half...

Despite the embarrassing hiccup, the youngest Ball had himself a pretty great day on the c...

The players were both ejected in the closing seconds, then continued their discussion off the...