Report: Brandon Jennings got slapped at the Drew League
Bad night for Pistons point guard who gets slapped by fringe NBA player.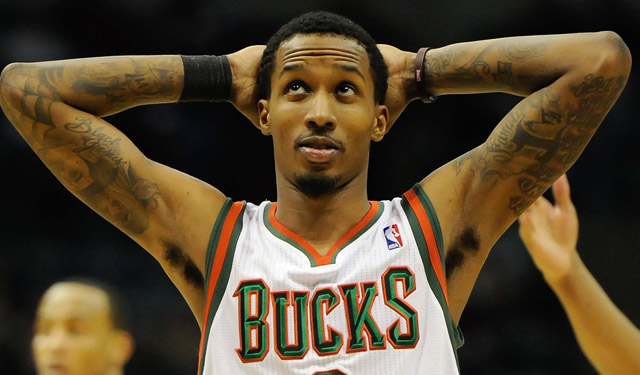 LA Magazine was at the Drew League Monday night when Pistons point guard Brandon Jennings had himself an incident. 
Wow. Mike Taylor just slapped Brandon Jennings at the Drew. Jennings lost it and had to be held back by his whole team.

— Danny Savitzky (@DannySavitzky) August 20, 2013
That would be former D-League-Player-Turned-NBA-Draft-Pick Mike Taylor, so it's not like Brandon got slapped by an All-NBA veteran. You could argue that he actually probably needs a slap to his face to get his attention and take better shots, but probably not from Mike Taylor. 
What's the exponent degree from this to "Jordan Crawford dunks on LeBron James" in the "stuff that happens in the offseason that become legend" scale? 10? 20? 100? 
Let's just be glad the situation didn't escalate without the NBA's usual legion of security in place. 
HT: Complex
Kyle Kuzma is tired of how his teammate Lonzo Ball is being treated

The Warriors used a huge third quarter to come back from a 23-point deficit to get the win

Three takeaways from Golden State's 24-point rally past the Sixers
Okafor has played only 25 minutes this season

Capela's shoe slipped off, and was sitting near the free throw line

The Magic will instead play in the Las Vegas Summer League