Report: Bucks ownership sorry for botching Drew firing, Kidd hiring
Marc Lasry reportedly apologized to Larry Drew for how the process of firing went down... while firing him.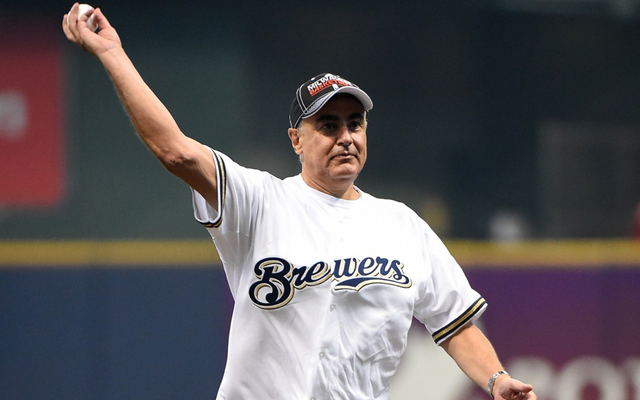 More Offseason Analysis: Coaching changes, news | Free Agency | Draft | Rumors
USA Today reports that as the fallout starts to settle from Jason Kidd's failed power play with the Nets which turned into a stronger position within the Milwaukee Bucks organization, Bucks ownership, in particular Marc Lasry has come to understand how badly they handled the situation. 
Safe to say the new Bucks owners know they botched this Jason Kidd saga badly. I'm told Marc Lasry apologized to the fired Larry Drew.

— Sam Amick (@sam_amick) June 30, 2014
So how did they botch it? From CBSSports.com's Gregg Doyel:
A few days later Lasry was interviewing the coach of the Brooklyn Nets about coaching the Bucks. Never told current Bucks coach Larry Drew what he was doing. Never let GM John Hammond know what the plan is. A couple of days after that, the Bucks have a new coach.

That's how it is with guys like Lasry: You can give 'em all the advice in the world, but they won't listen. They're the smartest guy in the room, and here's the thing about that:

You're not.

via Kidd deal shows Bucks' Lasry as worst kind of owner -- the meddling kind - CBSSports.com.
What's odd in all of this is that you can make an argument fairly easily that Larry Drew should have been fired anyway. Yes, the Bucks were a mess roster-wise and yes, injuries played a part. But Drew wasn't a developmental coach. He was brought in to win now, and the team not only didn't win, but it lost the most of any team in the league. 
But that doesn't excuse how this move looks. 
Lost in this is violation of coach's code: You don't pursue job belonging to someone else. Humiliating end for Larry Drew. Kidd's shameless.

— Adrian Wojnarowski (@WojYahooNBA) June 30, 2014
Maybe no one summed up how badly this ended for Kidd than CBSSports.com's Ken Berger;
There was no organization in the sport where Kidd would have more stature or capital than the Nets. He burned it all.

— Ken Berger (@KBergCBS) June 29, 2014
The 13 finalists will find out if they have been selected on March 31

Casey, who has spent six years coaching in Canada, doesn't understand why the gun laws are...

Galin Dragiev is SportsLine's No 1. NBA expert and locked in a pick for Team LeBron vs. Team...
Boston is the only team with multiple All-Stars and multiple Rising Stars

The Mavericks rookie enters the dunk contest with a chip on his shoulder

Beal still scores a ton but he also is running Washington's offense with Wall out