Report: Cavs, Heat covet Emeka Okafor; won't play till midseason
Miami and Cleveland among teams looking to add rim protector, but neck injury will keep big man out a few months longer.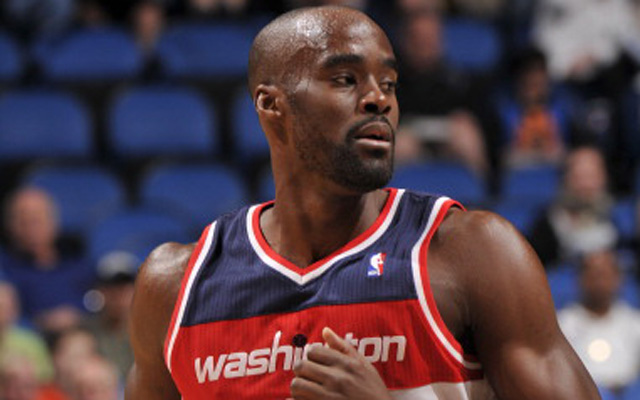 ESPN.com reports former Bobcats, Hornets, and Wizards big man Emeka Okafor is unlikely to be ready to play before midseason after recovering from a severe neck injury, but teams still are lining up for his services, including the Cavaliers and Heat.
Okafor is a rim protector, a quality in high demand. Not only are few available, but this year's free agency crop was notoriously low on them. 
The Cavs are obviously loading up on veterans, adding Mike Miller and James Jones, and their interest in Ray Allen. Okafor would provide them with a big man off the bench and allow Tristan Thompson to play power forward. For Miami, he could conceivably start ahead of Chris Andersen, helping Chris Bosh return to his more natural position of power forward. 
Cleveland could land an All-Star point guard and get Irving to a destination where he likely...

If the Bulls buy him out, Wade could reunite with his former Heat teammate this season

West was a huge piece in building the Warriors into the super team they became
The annual rookie survey is in, but if previous years are any indication it won't mean muc...

Annual NBA rookie survey yielded some surprising results, but none more stunning than this...

Iverson says the King always has a shot to win it, and gives him the upper hand in 2017