Report: Cavs likely to make trade deadline deal
The Cavaliers are in the middle of another miserable season. So they might shake up the roster.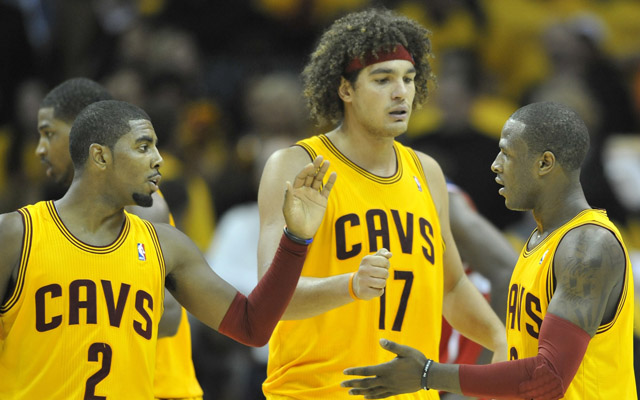 The Cavaliers are in the middle of another miserable season. A young, promising team that's disappointed in every way, and seems to have had plenty of locker room issues. 
With the campaign basically already a wash, and the reality setting in of having to start over yet again in figuring out how to rebuild post-LeBron, the Cavs are possibly setting up to make some significant roster moves at the deadline.
Two sources close to the team confirmed that barring a significant turnaround before the trade deadline, this roster will likely face some upheaval. That very well could include Waiters, whose act has worn thin on his teammates and various members of the organization.
The Cavs have already made one aggressive move, adding All-Star Luol Deng to the mix, which hasn't exactly jumpstarted the team. There were recent reports of problems within the Cavs locker room, which included Deng being shocked at the issues. 
Moving Dion Waiters has been something that's been rumored for some time time, as his mentality and approach doesn't seem to mesh well with Kyrie Irving. 
The Cavs tried this season to build a competitive roster, signing Earl Clark, Andrew Bynum and Jarrett Jack to combine with Waiters, Irving, Anderson Varejao and Tristan Thompson. But too much dysfunction has made it impossible for the team to sort anything out. 
So it might be time to mix it up yet again.
Kevin Durant says he doesn't agree with what President Donald Trump agrees with

Evaluating where the future Hall of Famer might land up if he is freed from Chicago's rebuilding...

Adam Silver said his piece with the schedule out; we address that and what the slate looks...
The Hawks and Sharecare reportedly agreed to terms on a five-year deal

A look at the context of the schedule and who plays who when, and how far they travel during...

Durant took on rapper Lil Dicky and actually might have lost