Report: Celtics want to trade Jeff Green, extend Rondo
Could the Celtics keep Rajon Rondo, and instead trade Jeff Green?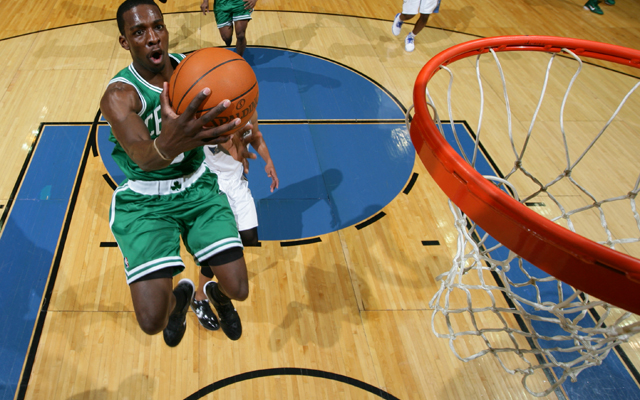 Sam Smith of Bulls.com reports that the Celtics could be looking to keep, and even extend Rajon Rondo, and could instead look to move forward Jeff Green. 
It sounds more and more like with Rajon Rondo's return and a ceremonial bestowing of captaincy the Celtics plan to keep Rondo and try to get him to extend. It makes sense given the importance of point guards. More executives think the Celtics want to trade Jeff Green. They're probably trying to persuade someone to take Gerald Wallace along with Green, though many figure they'll eventually move Green. A nice exchange could be for Omer Asik, giving the Celtics a point guard/defensive center core to move forward with along with Jared Sullinger and Kelly Olynyk. And Houston could use Green as a stretch four scorer.
via Sam Smith's NBA news and notes | 01.20.2014 | THE OFFICIAL SITE OF THE CHICAGO BULLS.
You may be asking yourself, "But wait, I just read the Celtics are definitely trading Rajon Rondo." Welcome to the past four years. There have consistently been mixed signals about the Celtics' post-Big-3 plan when it comes to Rondo and the news seems to flop by the day. Much of it seems to depend on where the source is. Celtics fans tend to react with "Well, he's still here, so you know what the answer is," but that's extremely reductive. 
The reality is that if we look at Danny Ainge from a historical perspective, he works very hard to wait until the right deal comes in. Rondo is set to be a free agent in the summer of 2015. So if the Celtics are still in a rebuilding mode (likely) and Rondo doesn't want to waste another season of his career (also likely), there could be pressure to move him so that they get return on the investment vs. watching him walk in free agency. 
The counter to that argument is to keep Rondo and build around him, much in the way that the Celtics added pieces to Paul Pierce in 2007 to build a contender and keep him. But is Rondo willing to be that patient? Is there any guarantee Ainge can pull off another deal like that? (I don't see many former Celtics with Hall of Fame-caliber stars needing to be moved.) These are the issues in play, and why the situation is so liquid. Could Rajon Rondo be moved? There's a good possibility. Could he stay and re-sign? It's a possibility. Everything else is just seeing how the dice land. 
Moving Green makes more sense. He's got over $18.4 million left on his contract and has never been the star that the Celtics hoped he would grow to be. They can get good return on him, though, and the Asik deal isn't bad. I'm not sure what Asik gives the Celtics that they need besides a rim protector who isn't horrible, but its' an idea. 
Green's versatile, a good locker room guy, and very athletic, he should be able to garner a market if they become aggressive in seeking out offers. 
The NBA broke its silence with a statement related to the Lakers-Paul George tampering cha...

The Clippers big man thinks LeBron will reunite with the banana boat crew at some point

Have the Clippers reportedly found their next GM?
The NBA stayed to the point in their response to the Greek basketball federation

The Pacers believe the Lakers tampered with Paul George before they traded him

Among the questionable decisions by Jackson was signing Noah to a long-term, lucrative dea...