Report: Chicago Bulls, Nazr Mohammed agree to a one-year deal
The Chicago Bulls and Nazr Mohammed have reportedly agreed to a one-year deal that would pay the veteran center the minimum.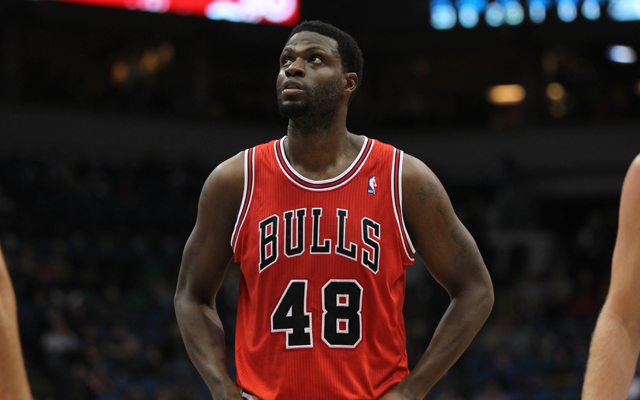 When the Chicago Bulls looked like they were ready to make the leap from playoff pest to title contender, they made sure to have a really great bench to back up a great starting unit that included Derrick Rose, Luol Deng, Carlos Boozer, and Joakim Noah. Chicago brought Kyle Korver, C.J. Watson and Taj Gibson off the bench to really provide a smothering attack for the full 48 minutes.
In what seems like an attempt to rebuild a bench they dismantled to save money while Rose was recovering from a torn ACL, the Bulls are emphasizing bringing in role players to round out the rotation for the 2013-14 season. Chicago has already added Tony Snell via the draft and verbally agreed to a two-year deal with Mike Dunleavy. Now they're bringing back Nazr Mohammed on a one-year deal, according to K.C. Johnson of the Chicago Tribune.
Nazr Mohammed has reached verbal agreement on one-year deal to return to Bulls.

— K.C. Johnson (@KCJHoop) July 2, 2013
Snell gives the Bulls a versatile attacker on the wing to help take some of the pressure off of Rose. Dunleavy gives the Bulls a shooter to spread the floor and take over the Kyle Korver role from two years ago. Nazr Mohammed gave the Bulls solid minutes on the floor last season, playing great defense and rebounding the ball at a high rate. 
Mohammed won't be asked to play significantly more minutes this coming season. He's mostly there for depth in case Noah battles injuries again. In the playoffs, Mohammed shed the horrible shooting from the regular season (36.7 percent) and found a way to consistently put the ball in the basket (51.2 percent). He also played enforcer for the team at times, which is something that can be important to the mindset of the organization.
Magic Johnson and Rob Pelinka wanted Ball to tone down his criticisms of Lakers coach Luke...

Hayward talked to CBS Sports ahead of his event at the Boys & Girls Clubs of Boston

Another day, another social media beef for Embiid
We have all the latest scores, highlights and news from Wednesday's NBA games

Thomas spent a day with a 10-year-old girl whose family is also new to Cleveland

Barkley did not hold back with his opinion of the Big Baller Brand patriarch