Report: Clippers are close to signing Sasha Vujacic
The Los Angeles Clippers are reportedly close to signing former Lakers' guard Sasha Vujacic.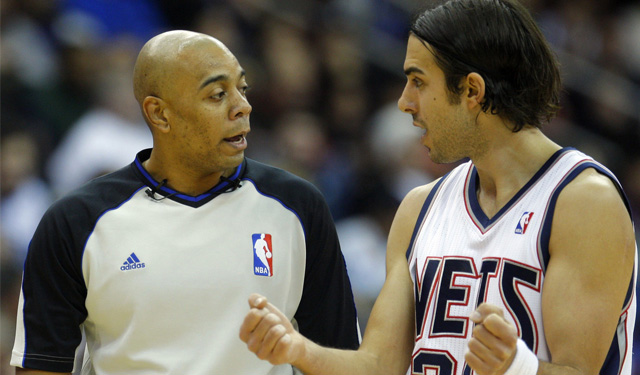 The Los Angeles Clippers have needed a backup big man to help them play interior defense all season long. With that in mind, they're reportedly close to signing former Lakers' guard Sasha Vujacic to a 10-day contract, according to Brad Turner of the LA Times:
Clippers close to signing guard Sasha Vujacic to 10 day contract, sources. Vujacic took physical, could sign as soon as Tuesday, sources.

— Brad Turner (@BA_Turner) February 2, 2014
The Clippers are close to getting Chris Paul back into the lineup from his shoulder injury and outside of that they're relatively healthy. It's confusing as to why they'd feel the need to bring Vujacic in, even for a 10-day deal. They are 21st in the NBA in 3-point percentage, so acquiring his career 37.1 percent accuracy from behind the 3-point line would be a boost. 
However, it seems like they could be using a 10-day deal on something that is much more of a need. 
Vujacic last played in the NBA in 2010-11 when he split his season between the Los Angeles Lakers and New Jersey Nets. He spent the next two years playing in the Turkish league for Anadolu Efes.
Griffin said recently he thinks it's more likely that LeBron James goes to New York than L...

Mayo was suspended for two years last summer for violating the league's anti-drug program

The NBA broke its silence with a statement related to the Lakers-Paul George tampering cha...
The Clippers big man thinks LeBron will reunite with the banana boat crew at some point

Have the Clippers reportedly found their next GM?

The NBA stayed to the point in their response to the Greek basketball federation