Report: Clippers contacted free agent guard O.J. Mayo
The Clippers reached out to free agent O.J. Mayo on Sunday, but the fit isn't perfect for a sign-and-trade with Dallas.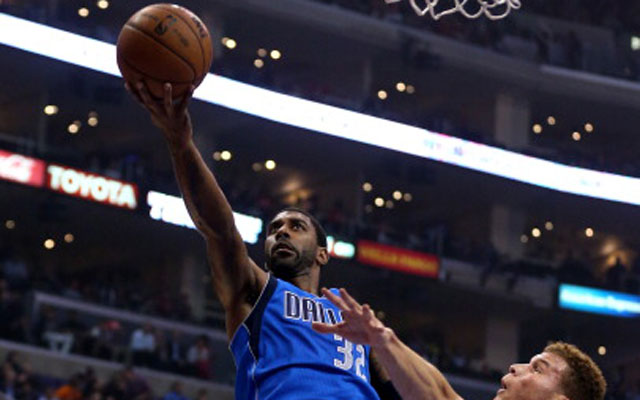 The Clippers have been angling for a wing upgrade for weeks. They know Chauncey Billups is past his expiration date, Caron Butler is limited at this point, and Willie Green has his ceiling. They want a young shooter to combine with Jamal Crawford alongside Chris Paul.
After talks fell apart with Orlando regarding a possible move to trade Eric Bledsoe for Arron Afflalo, Yahoo Sports and USA Today report that the Clippers opened free agency Sunday night by reaching out to Dallas free agent guard O.J. Mayo. 
USA Today also reports that with salary cap restrictions, the Clippers could be angling for a sign-and-trade deal for Mayo involving Bledsoe, which would suit both teams. It would give the Clippers the wing they've been looking for and the Mavericks a new point guard for Rick Carlisle to destroy the soul of develop. 
But is Mayo enough of an upgrade? He struggled last season with consistency and effort under Rick Carlisle, the second coach he's disappointed -- and in a contract year to boot. Mayo was fantastic offensively to start the year but fell off with injury and the return of Dirk Nowitzki. Can he really be just a cog in the machine, or will he always need a bigger role beyond his talent? 
Meanwhile, you'd have to think the Clippers would need more in return for Bledsoe than Mayo, but it's not clear what the Mavericks could provide. They're pretty short on assets as they cleared space for a run at Dwight Howard. 
Durant apologized for a few tweets in which he criticized OKC and his former coach Billy D...

Lue does not expect the Cavs' big trade to affect the team's starting frontcourt ... at least...

Dwight Howard wants to be a farmer in his future and retire with his donkeys
K.D. is still battling online critics, while the new Celtics guard is openly disregarding LeBron...

Collins has been working as a broadcaster, and previously coached the Bulls from 1986-89

Before accounting for revenue-sharing payouts, 14 of league's 30 teams reportedly lost money...