Report: Damian Lillard finalizing new deal with Adidas
Shoe company set to sign Blazers star Damian Lillard to multiyear deal.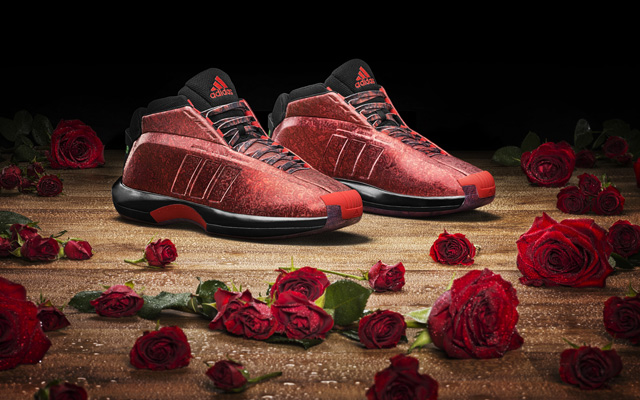 More NBA: Power Rankings | Expert Picks | Latest news, notes
Portland Trail Blazers guard Damian Lillard's deal with Adidas is set to expire on May 1, making him a shoe free agent with a lot of potential interest. But it doesn't look like it's going to get that far. CSN Northwest reports Lillard is nearly finished with the details of a new deal with Adidas to keep him with the outfitter for several seasons. 
Portland Trail Blazers guard Damian Lillard and Adidas are on the cusp of finalizing a multiyear, lucrative shoe endorsement deal barring any hiccups, a league source informed CSNNW.com.

Once official, an announcement is expected in the coming days.

"We're close," Lillard told CSNNW.com on Tuesday. "Nothing final yet. I'm excited."

Adidas had a 30-day exclusive window to reach an agreement with Lillard and that period was set to expire on April. 1, according to another source briefed on the situation. If a deal was not reached, conversations with Nike and other shoe rivals would have commenced as soon as this week, we're told.

However, the talks have progressed to the point where Adidas is in the driver's seat.
via Sources: Lillard, adidas on the cusp of finalizing multiyear shoe deal | CSN Northwest.
Lillard has been especially proud of the brand's "Crazy 8's' editions in his name. Lillard was a huge part of Adidas' presence in New Orleans for All-Star and in many ways has taken over both Dwight Howard and Derrick Rose as the face of the franchise. Either way, with both his and the Blazers' play this season, along with deals like this one, Lillard is becoming a true force as a brand in the NBA. 
The former Clipper apparently had some tricks up his sleeve after a chippy game

The Rockets were apparently looking for Austin Rivers and Blake Griffin after a chippy gam...

If they don't meet in the Finals again, let's appreciate every one of the 27 matchups since...
D-Wade picked up the steal and got creative on the fast break as the Cavs headed into half...

Despite the embarrassing hiccup, the youngest Ball had himself a pretty great day on the c...

The players were both ejected in the closing seconds, then continued their discussion off the...