Report: Decision on return to Celtics up to Rajon Rondo
According to a report, Rajon Rondo is cleared, or at least very close to being cleared. Could his return be coming soon?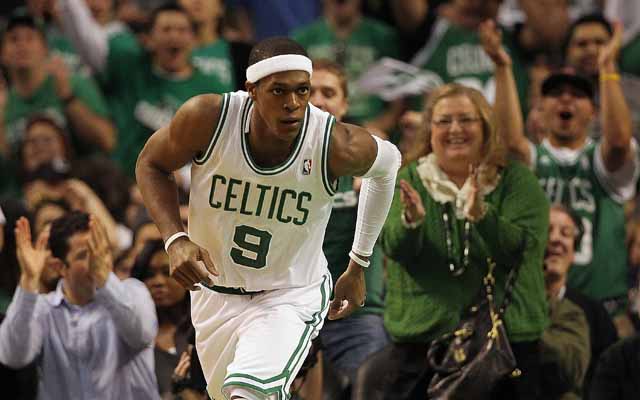 The Celtics could be getting a big boost soon.
According to the Boston Globe, it is Rajon Rondo's decision as to when to return to full practice and he has apparently been medically cleared. Coach Brad Stevens told reporters Monday that Rondo did "some practice" with the Celtics.
Rondo has been recovering from a torn ACL and while there have been no apparent setbacks, he's right at the limits of his original timetable. Of course, every player is different and you don't rush this sort of thing, particularly when you're the Celtics and you're not exactly in contention for anything.
Speaking in early October, Rondo said he was eager to return and would as soon as he got the go-ahead.
"I just have to get cleared by my doctors," he said. "I know it's getting stronger each week. When I'm able to jump off my right leg and dunk, that's probably when I'll be ready to play."
But Rondo also said in October he doesn't want to ease back into things. When he plays, he wants to play like himself, with no restrictions.
"No. If they want me to ease into it, OK. But I want to get back out there and go full speed," he said. "I don't want any limitations. 'll know when it's right. Everybody is different. Lot of people have ACL injuries. But I won't come back until I know I'm myself again."
Miami is on Irving's list, but this package still wouldn't be enough to get a deal done

Some teams want to fight the Warriors, others want to 'fight' for the right to draft Michael...

Oklahoma City has reportedly offered the MVP a five-year extension worth over $200 million
The big man was a big part of the Warriors' championship run last season

The Cavs jokes were out in full force after Golden State reportedly agreed to sign Antonius...

New York seems to be at the top of Irving's list of preferred destinations