Report: Dwight Howard is returning to USA Basketball
Dwight Howard will return to USA Basketball this summer, according to a report. But he's not the only one.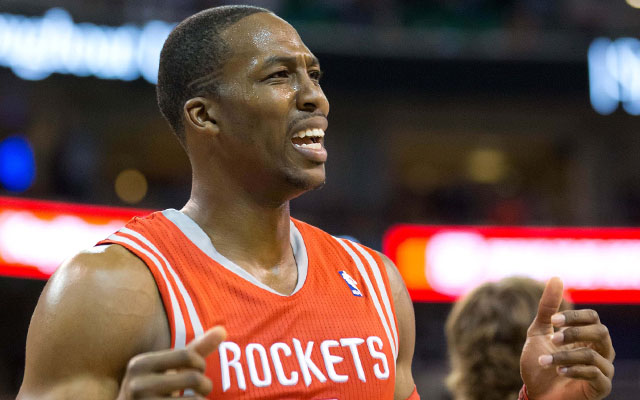 USA Basketball could be getting quite this boost to its player pool this summer. 
According to Yahoo Sports, Dwight Howard intends to return to U.S. national basketball team this summer with a plan to play in the 2014 World Cup of Basketball. It's been six years since Howard played with the national team.
But Howard's not the only big name. According to News 10 in Sacramento, DeMarcus Cousins has also committed to playing for USA Basketball this summer.
USA Basketball chairman Jerry Colangelo is holding a press conference Thursday morning where he's expected to announce the new player pool. 
The U.S. already has two big committments for the Cup in Spain: Kevin Durant and Kevin Love. But players like Paul George, LaMarcus Aldridge, Stephen Curry, James Harden and Anthony Davis are expected to be part of the 28 players in the player pool to be picked from. 
LeBron James, though? He probably won't be participating, nor in the 2016 Olympics either. Still, pretty good looking team the U.S. is putting together. 
The Knicks forward is a bucket-getter in the truest sense of the term

On the TNT broadcast, even Shaq finally admitted that he likes Joel Embiid's game

The Warriors new Nike classic uniforms will be revealed Thursday
Joel Embiid doesn't want to call what the 76ers are doing a minutes restriction

The Mavs played a tribute video to the American flag prior to their opening game on Wednes...

The Suns stink, but this was cool!