Report: Greg Oden likely to be cleared for 5-on-5 next week
Greg Oden is likely to be cleared next week for 5-on-5 drills, putting him in line with another step towards his return.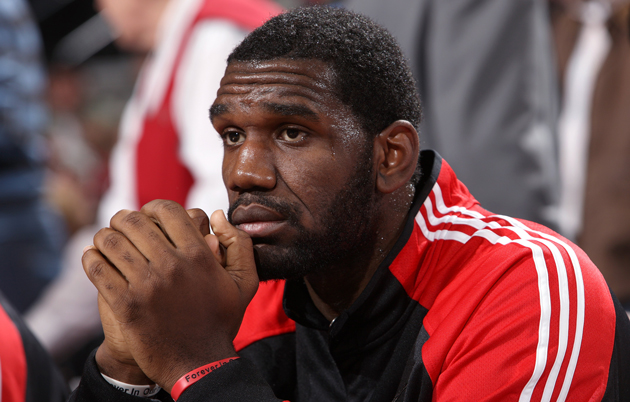 Greg Oden hasn't played professional basketball since 2009. But he's taking another step towards returning. 
According to ESPN.com, Oden will likely be cleared for 5-on-5 drills next week, and has an eye on making his debut with the Heat in one of their final preseason games. 
After multiple knee injuries completely robbed the former No. 1 overall pick of his early career, he spent a season off rehabbing and signed with the Heat over the summer as an unrestricted free agent. Having not played competitively in four years isn't something easy to come back from, so Oden has been taking things very slow with the Heat. 
"The next step for me now is just doing some five-on-five work and just getting out there," Oden told ESPN.com. "Every little step for me, I just get excited. I just want to get out there and do more and more, get my wind back, get my legs back under me. I'm hoping in the next couple of weeks I'll be able to get a couple of minutes out there.
"I've got to err on the side of caution," Oden said. "For me, if it doesn't go right, [then] where am I going to be at? So caution, making sure I'm able to play and actually prolong my legs, is my main goal."
Oden, 25, has appeared in just 82 games so far in his career, averaging 9.4 points and 7.3 rebounds. 
George suffered a similar injury in 2014, and immediately offered Hayward encouragement

A certified athletic trainer says Hayward is 'hard-pressed to get back this season'

The two have been trained together in the past and still keep in regular contact
Anthony opened up about finally leaving New York after years of rumors

Jonah Keri talks to with Ringer author, and Grantland alum Shea Serrano

Green left the Warriors' opening night game vs. Houston with what the team is calling a knee...