Report: Greg Oden to host three teams for workout
Former No. 1 overall pick Greg Oden is close to finally picking his destination for an NBA comeback.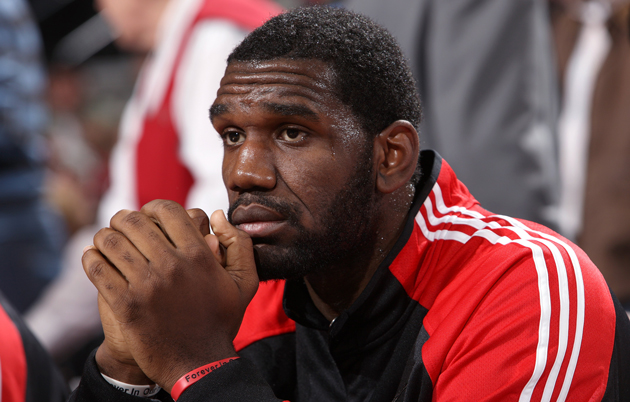 Greg Oden is close to finally choosing where he'll begin his NBA comeback. 
According to ESPN.com, Oden will host a workout for three teams this week, the Kings, the Heat and the Pelicans.
Reportedly, the Spurs and Mavericks also have interest in Oden. According to the report, the Heat and Spurs remain favorites to sign Oden, with the Kings being a longshot. 
The Pelicans are reportedly centering their pitch to Oden around the fact that he'd be able to come back with less of a media glare around him. Of course, if he signed with the back-to-back champion Heat, there would be a lot more attention. 
The Cavaliers were interested in Oden before signing a different center with knee issues, Andrew Bynum.
Oden, 25, hasn't played an NBA game since Dec. 2009. He's undergone multiple microfracture knee surgeries and has only played in 82 total games during his career. 
The NBA broke its silence with a statement related to the Lakers-Paul George tampering cha...

The Clippers big man thinks LeBron will reunite with the banana boat crew at some point

Have the Clippers reportedly found their next GM?
The NBA stayed to the point in their response to the Greek basketball federation

The Pacers believe the Lakers tampered with Paul George before they traded him

Among the questionable decisions by Jackson was signing Noah to a long-term, lucrative dea...