Report: Grizzlies turn down Suns' trade offer for Randolph
Grizzlies reportedly take ZBo off the market, but don't hold your breath.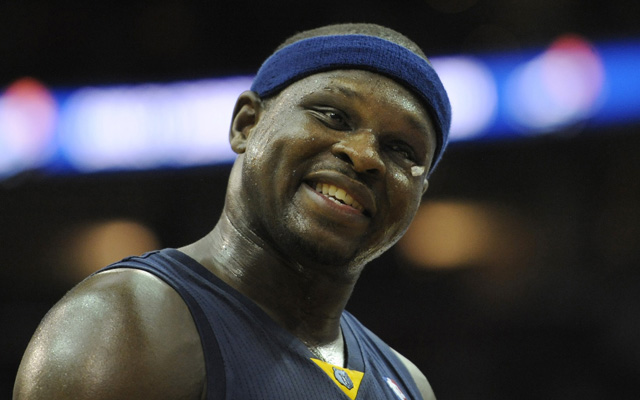 USA Today reports that the Memphis Grizzlies have decided to remove Zach Randolph from the trade block. That includes turning down an offer from the upstart Phoenix Suns. 
Forward and possible free agent-to-be Zach Randolph has yet to say whether he plans to opt out this summer but has made it widely known that he wants to return. In turn, it appears the Grizzlies have no plans of trading him.

...

As a footnote, the Suns inquired about Randolph but were told he wasn't available. One rival executive also noted the possibility of the Philadelphia 76ers' Thaddeus Young being a target, as the 25-year-old who is averaging 17.5 points and 6.2 points per game is known to be up for trade discussion.
via NBA A to Z: As trade deadline nears, who sells, buys?.
This is pretty significant news, since Randolph has been reportedly on the block since new owner Robert Pera took over a year ago. Of course, this report isn't the end of the story, since it was reported last February that he was off the market, then it kicked back up again over the summer and was reported as recently as December that they were still looking for a deal. Randolph admitted to being "hurt" by the talk this winter. 
So while it's notable that word is he's off the market, that doesn't really mean much. 
The Suns news is kind of interesting, though. The word has gotten out that Phoenix plans to be a buyer at the deadline. They can, they have no long-term money tied up, they have a wealth of assets, they're playing with house money in this surprising season, and they have multiple first-round draft picks to deal. They're set up perfectly for this kind of move. 
It's more notable that they're kicking the tires on both Pau Gasol and Randolph deals. Keep an eye on the Suns in the power forward market. 
We've got you covered for all the scores and highlights from Sunday's NBA games

The Cavs superstar compared Kaepernick to Martin Luther King Jr. and Muhammad Ali

The Warriors coach isn't surprised that the president and LaVar Ball are in a war of words
Kyle Kuzma is tired of how his teammate Lonzo Ball is being treated

The Warriors used a huge third quarter to come back from a 23-point deficit to get the win

Three takeaways from Golden State's 24-point rally past the Sixers