Report: Heat targeting Morrow
Miami reportedly interested in veteran shooter.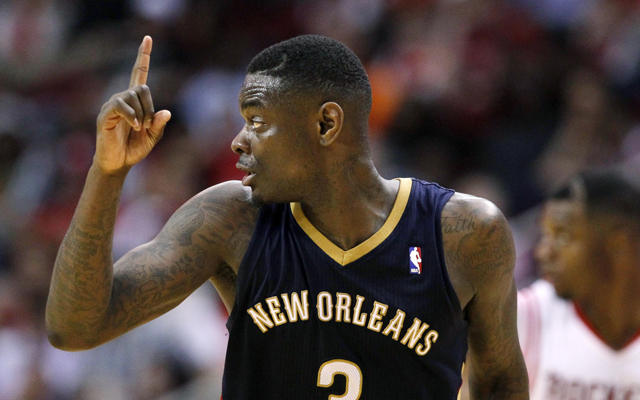 ESPN reports that the Miami Heat have targeted free agent shooter Anthony Morrow as they attempt to upgrade their team around the Big 3 with limited cap space. 
Name of one target Miami is trying to secure for LeBron has emerged: Sources say Heat making push for perimeter specialist Anthony Morrow

— Marc Stein (@ESPNSteinLine) July 3, 2014
Morrow is a shooter in the purest sense of the word, but also has defensive issues. He's struggled to get floor time in multiple stops, be it for defensive reasons or other complications. He's a long body and a crack shooter at a 43 percent career three-point mark. He shot 45 percent from three while averaging eight points per game for the Pelicans last season.
With the Big 3 taking up most of the cap space behind LeBron James' expected max contract, and with Kyle Lowry and Marcin Gortat already off the table and Luol Deng and Trevor Ariza reportedly out of their price range, Morrow's the level of player the Heat could be looking to add to "improve" their team from last season, which is what may prove so challenging as the Heat try and stay contenders and improve over the team that lost in five games to San Antonio.
Nerlens Noel is now being represented by Rich Paul of Klutch Sports

Steve Kerr opens up about his back issues and more

OJ Mayo, banned from the NBA for positive drug test, is considering playing overseas
The King? 'LeBron, it turns out, is Aquaman,' or so the account via Dwyane Wade's wife goe...

From Penny to Thunder Dan to Pistol Pete to Agent Zero, guys who would be better in 2017

Griffin said recently he thinks it's more likely that LeBron James goes to New York than L...