Report: Jamal Crawford wins Sixth Man of the Year award
Clippers guard Jamal Crawford reportedly wins his second Sixth Man of the Year after averaging 18 points per game this season.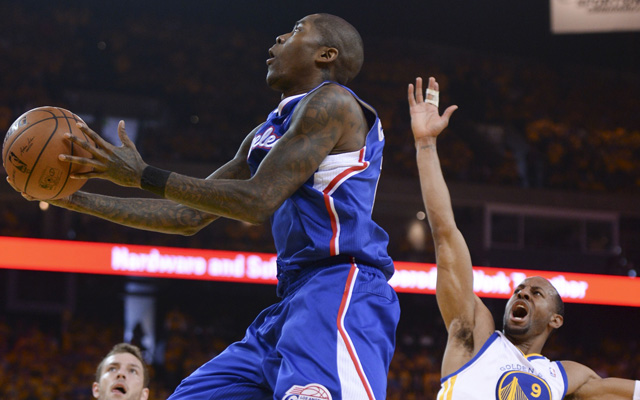 More postseason coverage: Playoff schedule, results | Latest news, notes
ESPN reports that Los Angeles Clippers guard Jamal Crawford has won the NBA's Sixth Man of the Year award. 
Sources told ESPN.com that Crawford was originally scheduled to have received the award at Staples Center on Tuesday night before the Clippers' Game 5 victory over Golden State Warriors, but the ceremony was pushed back in the wake of the Donald Sterling scandal.
via Jamal Crawford of Los Angeles Clippers wins NBA's Sixth Man Award for second time - ESPN Los Angeles.
Crawford averaged 18.6 points per game this season, but shot just 41.6 percent from the field. This is the second season that the Sixth Man of the Year has finished with a sub-44 percent shooting percentage (J.R. Smith shot 42 percent last season). 
The other big candidate was Taj Gibson, and in fairness, factoring 3-point shooting, Crawford had a 56.6 percent effective field goal percentage to Gibson's 47.9. But Gibson was a force defensively and produced points for a Bulls team for whom scoring points was like pulling teeth. 
The award is Crawford's second Sixth Man of the Year, after he won in 2010 with Atlanta. 
The Bulls lead by three with 10 seconds left but lost 116-115

Larry Nance Sr. starred for Cleveland from 1988-94

The hotline comes in the wake of the 'Sports Illustrated' investigation into the Dallas Ma...
Giannis, who spent last weekend in L.A. for the All-Star Game, says he loves 'low-key' Mil...

We have all the scores, highlights and news from the first day back from the All-Star brea...

Smart, set to return Friday, said doctors told him he was very lucky that the glass did not...