Report: Jason Richardson out for the season with knee injury
Jason Richardson will reportedly miss the rest of the season with a knee injury.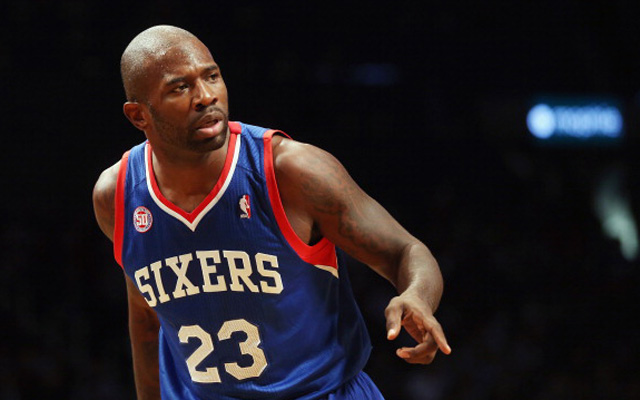 Richardson is reportedly done for the year.
(Getty Images)
Yahoo Sports reports that Sixers F Jason Richardson will miss the remainder of the season after knee surgery. His recovery time is reportedly 6-9 months. 
Richardson, acquired in the Dwight Howard mega-trade this summer which also sent Andrew Bynum to Philadlphia, had played in 33 games this season, averaging 10.5 points and 3.8 rebounds for the Sixers. He was expected to be a big part of their offense, spacing the floor on the outside with Andrew Bynum on the outside. 
The list of players who have missed significant time with injuries who were involved in the Dwight Howard trade now includes Howard, Bynum, Richardson and Al Harrington. Arron Afflalo is also currently hurt. 
Richardson, 32, has roughly $13 million remaining over two more seasons on his contract. 
We've got you covered for all the scores and highlights from Sunday's NBA games

Kyle Kuzma is tired of how his teammate Lonzo Ball is being treated

The Warriors used a huge third quarter to come back from a 23-point deficit to get the win
Three takeaways from Golden State's 24-point rally past the Sixers

Okafor has played only 25 minutes this season

Capela's shoe slipped off, and was sitting near the free throw line