Report: Jazz sign ex-Knicks guard Toure Murry to 2-year deal
Toure Murry is reportedly going to Utah after spending his rookie season in New York.
• 1 min read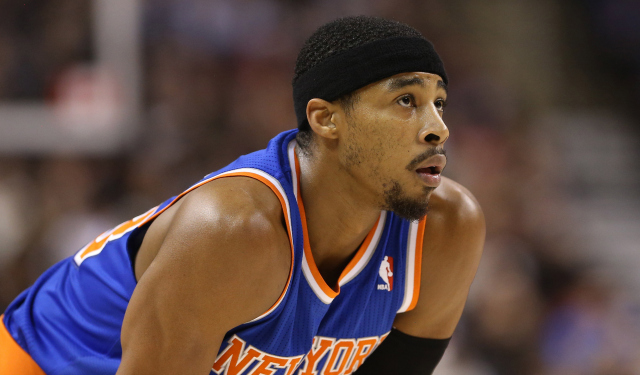 The Utah Jazz signed free agent Toure Murry to a two-year deal on Tuesday, according to the Wall Street Journal's Chris Herring.
Murry appeared in 51 games for the New York Knicks as a rookie last season, averaging about three points, one assist and one rebound in seven minutes per game. He shot 43 percent from the field and 42 percent from the 3-point line.
The Jazz needed another point guard behind Trey Burke and Dante Exum after trading reserve John Lucas III to the Cleveland Cavaliers. The 24-year-old Murry can be that guy, though he probably won't get many minutes if Burke and Exum stay healthy.
Also on Tuesday, Utah announced the signing of Aussie rookie Brock Motum.
LeBron and Durant both responded to a newswoman's recent comments, telling them to 'shut up...

Mitchell's Slam Dunk Contest win was the icing on the cake of an incredible run of success

Dennis Smith Jr. had a great dunk contest, but the judges didn't feel the same way
Mitchell was awesome, but Larry Nance Jr. and Dennis Smith Jr. had some serious moves of their...

Silver noted that there are many factors at play with the issue affecting both the NBA and...

Jazz rookie Donovan Mitchell came in as a replacement and ended up winning the whole thing