Report: Knicks interested in free agent Spur Patty Mills
Diminutive point guard Patty Mills could garner the mid-level exception from New York.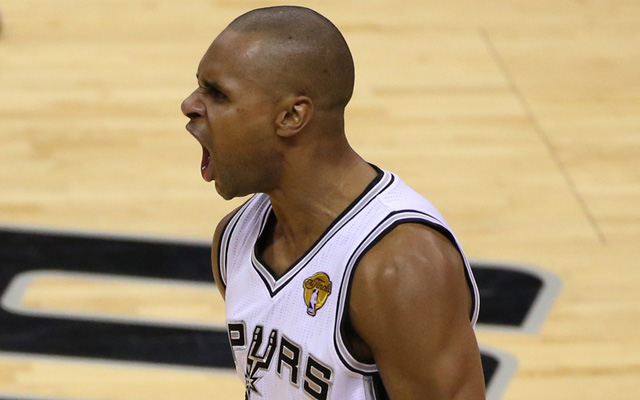 More Offseason Analysis: Coaching changes, news | Free Agency | Draft
The New York Post reports that the Knicks are interested in Spurs free agent point guard Patty Mills. 
The Knicks will look to use their mini mid-level exception to obtain a free-agent starting point guard and one may have emerged out of the Finals massacre of Miami in Spurs backup Patty Mills. According to a source, Mills, unique because of his indigenous Australian heritage, would be intrigued by the idea of playing in New York and increasing his role from Tony Parker's backup to a more marquee role. "New York is definitely a city Mills would want to play in,'' the source said. "He has that personality.''
via Spurs point guard Patty Mills on Knicks' radar | New York Post.
Mills averaged 10.2 points, 2.1 rebounds and 1.8 assists this season, shooting 46 percent from the field and 43 percent from three. He shot 57 percent from three in the Finals. 
The Knicks don't have much wiggle room in free agency, if Carmelo Anthony re-signs with the team after opting out. They need point guard help. But Mills is just 6 feet, and while he played extremely well for the Spurs in their championship run, he had few responsibilities. He basically had to defend and shoot. That's it. 
Is that going to be worth the mid-level? Maybe. Mills is fearless and a good teammate. But the Knicks need to be careful with what they do and not get ahead of themselves. 
The Cavaliers are ready to reset everything if they have to. Their interest in Lou Williams...

It sounds like the Cavaliers are going to be active before the NBA trade deadline on Feb....

We've got all the scores, highlights and news for Friday night
George Hill, who is unhappy in Sacramento, could be a solution to Cleveland's backcourt si...

Shaquille O'Neal and Sir Charles cruise to an easy victory over some hot peppers

If Charlotte indeed moves its star guard, there's going to be more people impacted than just...