Report: Lamar Odom receiving treatment following DUI arrest
Lamar Odom is receiving treatment following his recent DUI arrest, according to a report.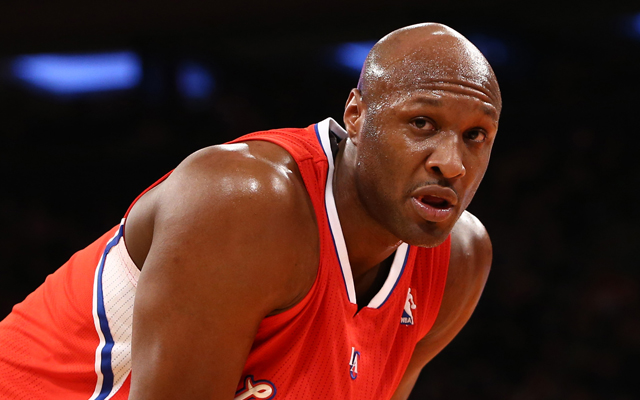 Lamar Odom is receiving treament following his recent arrest for suspicion of driving under the influence, according to the Los Angeles Times.
A report on Wednesday stated Odom had checked into rehab for drug and alcohol abuse, however the Times and a report from TMZ refuted those claims.
According to a recent report, Odom has been dealing with an unspecified drug problem. Last week he was arrested on a DUI charge. 
Odom has been suspended twice by the league for violating the anti-drug policy, both in 2001 for maijuana use. 
Odom, 33, averaged 4.0 points and 5.9 rebounds in 82 games for the Clippers last season. A free agent, he's drawn interest from both the Lakers and Clippers this offseason. 
The big man was a big part of the Warriors' championship run last season

The Cavs jokes were out in full force after Golden State reportedly agreed to sign Antonius...

New York seems to be at the top of Irving's list of preferred destinations
Is it just a normal workout, or is LeBron continuing his recruiting efforts?

Chris Bosh answered on the spot about the LeBron James and Kyrie Irving situation

LeBron James is pitching free agents on Cleveland but the Cavs can't even reach Kyrie Irving...