Report: Luol Deng open to deal with Clippers, meeting with Rivers
Free agent forward Luol Deng is reportedly open to a sign-and-trade to the Los Angeles Clippers and is expected to meet with Doc Rivers.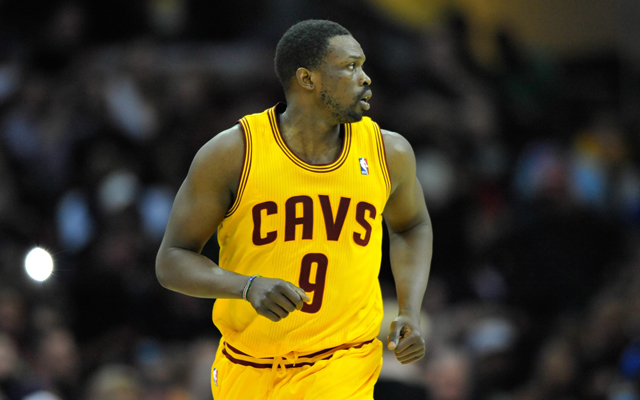 More Offseason Analysis: Coaching changes, news | Free Agency | Draft
The Los Angeles Clippers seem pretty intent on clearing out some of their wing depth in the hopes of upgrading it, according to earlier reports. Cleveland Cavaliers small forward Luol Deng is on the market and hasn't sounded interested in taking less than market value, even if he's going to play for a contender. Perhaps an arrangement between the two sides can work out and achieve the goals of Deng and the Clippers.
Adrian Wojnarowski of Yahoo Sports is reporting Deng is "intrigued" by the idea of a possible sign-and-trade deal with the Clippers and is expected to meet with Doc Rivers on Thursday. 
Free agent Luol Deng intrigued with Clippers sign-and-trade possibilities, sources tell Yahoo. He's expected to speak with Doc Rivers today.

— Adrian Wojnarowski (@WojYahooNBA) July 3, 2014
Deng seemed to be traded earlier in the season because of a contract extension dispute between him and the Chicago Bulls. The Bulls opted for flexibility going forward despite having to give up a fan favorite and one of the hardest-working and best players the team had. Deng wanted more than the reported three years and $30 million the Bulls were offering and has been rumored to not be interested in taking less money to join the Miami Heat.
The Clippers could offer up players like Matt Barnes, Reggie Bullock and Jared Dudley to the Cavs in a sign-and-trade if they're interested.  
Fergie: 'I'm a risk taker artistically, but clearly this rendition didn't strike the intended...

Victor Oladipo had a successful R&B album over the offseason and Jamie Foxx is a fan

Klay Thompson makes sure he stands out during All-Star Weekend
There's no shortage of moments to choose from

The Trail Blazers almost traded for Charles Barkley, but when they didn't, it put them in debt...

The self-proclaimed ASG snub Williams may be bitter about Butler requesting to sit out Sun...