Report: Luol Deng will not take 'significantly less' to join Heat
Former Bulls and Cavs forward wants to get paid in what his likely his last major contract.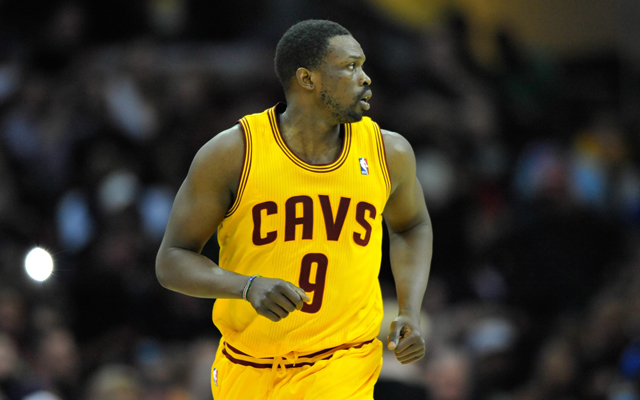 More Offseason Analysis: Updating Free Agency news | Top 40 free agents
ESPN reports that veteran free agent Luol Deng won't take a significant paycut to sign with the Miami Heat: 
Hearing that Luol Deng will not take significantly less than his market value to join Heat

— Chris Broussard (@Chris_Broussard) July 1, 2014
The question will be what he considers that to be. There were mid-season rumors that Deng could ask for as much as $15 million per season. That would take up the entirety of the Heat available cap room and then some, even if Chris Bosh and Dwyane Wade took huge paycuts. Anything over $10 million is basically out of their price range and even that is a stretch. 
This is the last major contract of Deng's career, so it makes sense that he's not looking to take a big hit even to win a championship. But if Deng's off the list for the Heat, along with their other primary target, Kyle Lowry, who is expected to re-sign in Toronto, then the Heat have to shift gears quickly. Trevor Ariza is considered the secondary option for the kind of wing defender and shooter they need, but Washington is reportedly set to make a big run for him. After that, things could get dicey in a hurry. 
Kyle Lowry and Luol Deng believed to be Miami's top two free-agent targets. Neither, though, seems especially attainable for Riles and Co.

— Marc Stein (@ESPNSteinLine) July 1, 2014
The Mavs and Clippers are among a number of teams pursuing Deng in free agency aggressively. 
The Hall of Famer's jersey was retired by the Celtics in 1982

It's rare to see a legit punch in an NBA fight, but this was definitely one of them

We've got all the scores, highlights and news from an NBA Tuesday
The former Slam Dunk Contest champion will take his talents to Tri-State

Do NBA players have look-a-likes from famous paintings? We found out on the new Arts & Culture...

Larry Hartstein is on quite a run in picks involving the Suns and the Trail Blazers