Report: NBA puts restrictions on jersey advertisers
The NBA is set to include ads to jerseys, but they are limiting what specific companies teams can sell to.
The NBA is set to start adding advertisements to jerseys in the 2017-2018 season. Now ESPN reports that the league has started informing teams of what they cannot put on the jerseys. 
NBA tells teams it can't sell jersey ad to companies involved with: Alcohol, tobacco, gambling, politics, media company or Nike competitor.

— Darren Rovell (@darrenrovell) May 4, 2016
That's a pretty reasonable list and you can expect teams to establish their own policies for what they feel is appropriate. The political element is interesting. Can you imagine a candidate trying to put an ad on their local team's jersey? These kinds of restrictions are smart, and it does show that the league is getting that much closer to formally adding those small ads to jerseys.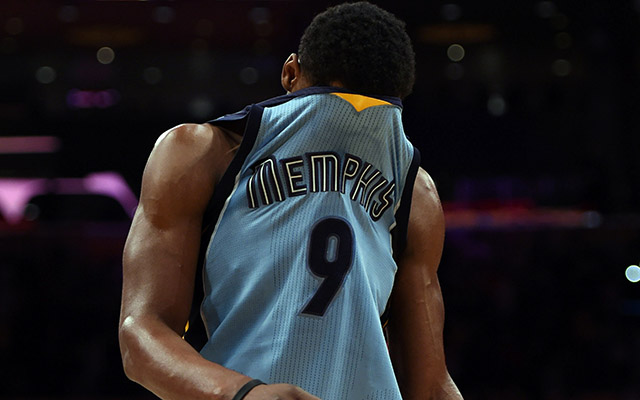 Jonah Keri talks to with Ringer author, and Grantland alum Shea Serrano

Green left the Warriors' opening night game vs. Houston with what the team is calling a knee...

Portis left Nikola Mirotic with facial fractures and a concussion after an altercation in Tuesday...
Bill Reiter and Reid Forgrave react to Hayward's injury and discuss Celtics, Cavs, Rockets...

In his Cavs debut, Rose's timely cut opened up Kevin Love for a 3-pointer which sealed the...

If the 21-year-old wing takes the next step, Washington could be much more dangerous this time...