Report: Nets likely to sign Jason Collins for remainder of season
Brooklyn is 'all but certain' to re-sign first openly gay pro athlete for the remainder of the season.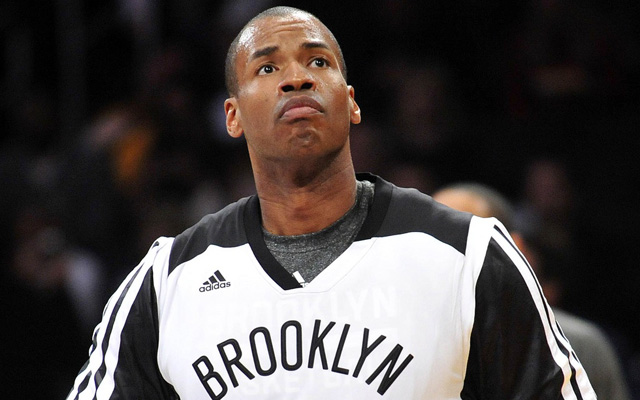 The Brooklyn Nets faced a media typhoon when they signed Jason Collins, the first openly gay athlete to play in one of the four major U.S. sports leagues. There was a concern in some circles that would prove to be too much of a distraction. But with Collins' 10-day contract set to expire next week, the New York Post reports that the Nets are probably keeping Collins not merely for another 10-day but for the rest of the season.
In his second game with the Nets, Jason Collins, the first openly gay player in major American sports, received a few more minutes against the Blazers. After sitting for the first three quarters, Collins came in to begin the fourth and played just over seven minutes, with his lone contribution on the stat line being one shot attempt that got blocked.

"Game action is game action," Collins said afterward. "But tonight, Portland attacked from the start, and it was hard to try to get back into the game."

Collins' 10-day contract expires early next week, but the Nets are all but certain to keep him for the rest of the season.
via New Net Thornton shows skills on offense | New York Post.
There will still be speculation that the decision to bring Collins on is more about PR than it is about basketball. But the options for the Nets to find a better fit in terms of locker room presence, whatever his sexuality, and on-court skillset are limited. Collins being re-signed would be a good thing for the league and avoid the perception that Collins was cut on account of his being a distraction. 
We'll see what the Nets decide next week. 
Warriors' forward doesn't understand the reasoning behind the all-too-common double technical...

Hardaway Jr. gave a 'safe' call like he was an umpire in baseball

Barnes hits the trey with less than a second left to lift Mavericks to dramatic 95-94 vict...
Kevin Durant was once again back in Oklahoma City

Gregg Popovich has never seen an injury lead to the issues that Kawhi Leonard has been fac...

Kobe Bryant, of course, had his 81-point game against Rose and the Raptors back in 2006