Report: Pacers considering playing Lance Stephenson at point guard during rebuild
Indiana may not win, but at least it will be fun
• 1 min read
After hearing that franchise superstar Paul George has no interest in re-signing with the team when his contract is up at the end of the 2018 season, the Indiana Pacers are being realistic about their future.
They're exploring trade options, and are reportedly already thinking about how a future without George will look. According to Gregg Doyel of the Indy Star, the Pacers are thinking about running Lance Stephenson at point guard while the team begins to rebuild.
With Jeff Teague becoming an unrestricted free agent on July 1, the Pacers really have no other options at point, so it makes sense to at least give Stephenson a chance to run the show.
At 6-foot-5, Stephenson has technically played shooting guard and small forward for most of his career, but he is no stranger to bringing the ball up the court and orchestrating the offense. The only problem is he sometimes gets a little, well, overzealous when he has the reins to the offense. At least we know the celebrations will be absolute fire.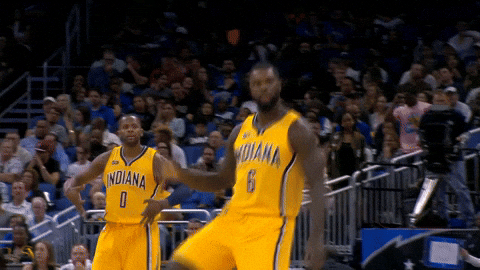 Whether or not the Pacers are able to get an established star for George (there have been rumors about Kevin Love or Blake Griffin), they'll still face an uphill battle next season. They'll likely want to see if Myles Turner can make the leap to All-Star status in his third season while they figure out what kind of pieces they can put around him.
And if things go well, Stephenson could be the point guard of the future in Indy.
James was clear that he would love to reunite with his former Heat teammate

The Cavaliers star is not taking the power in his voice and influence lightly.

Thomas is rehabbing from a hip injury that cut short his 2016-17 playoff run with the Celt...
James wondered whether he did something to drive Irving away

Beal went on a tangent at Washington's media day about Trump's recent comments

The Cleveland Cavaliers also have 6-1 odds of landing the former Bulls and Heat star