Report: Paul George agrees to five-year max extension with Pacers
Paul George said he'd have an extension signed before the season started and according to a report, it is indeed done.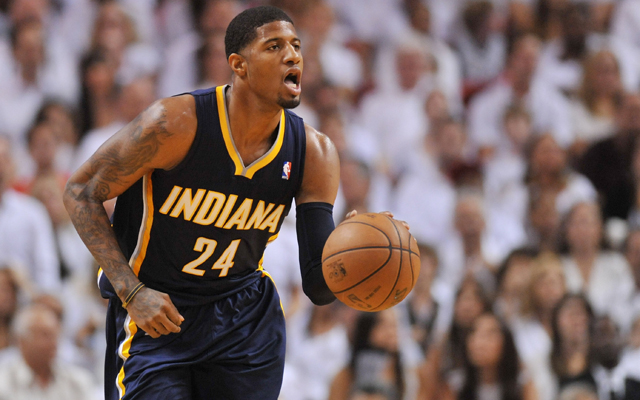 Paul George said he'd have an extension signed before the season started. And apparently, he's a man of his word.
According to Yahoo Sports, George has agreed on a five-year, $90 million max extension with the Pacers.
The deal is expected to be signed officially sometime later this week, according to the report. The extension won't kick in until the 2013-14 season. 
George, who was named the 2012-13 Most Improved Player and led his Pacers to a Game 7 against the Heat in the Eastern Conference finals, gets Indiana's designated five-year max, making him the organization's unofficial franchise player. 
Locking up George to a long-term deal was a no-brainer and certainly expected, but having it done seals that the Pacers are a current, and future force to be reckoned with in the East. 
George, 23, averaged 17.4 points, 7.6 rebounds and 4.1 assists last season in 79 games.
San Antonio's track record speaks for itself, but they've made a few puzzling moves this o...

The Kings top pick thinks your burgers are trash, California

Popovich added that Trump is 'unfit intellectually, emotionally, and psychologically' to be...
Larry Hartstein turned in a massive profit to close last season and locked in a pick for R...

Too many stars and not enough spots on the upcoming season's All-NBA teams

It appears Philadelphia will continue to be extremely cautious with its potential franchise...