Report: Pistons to sign Hasheem Thabeet to non-guaranteed contract
Center Hasheem Thabeet will reportedly compete for a roster spot in Detroit.
• 1 min read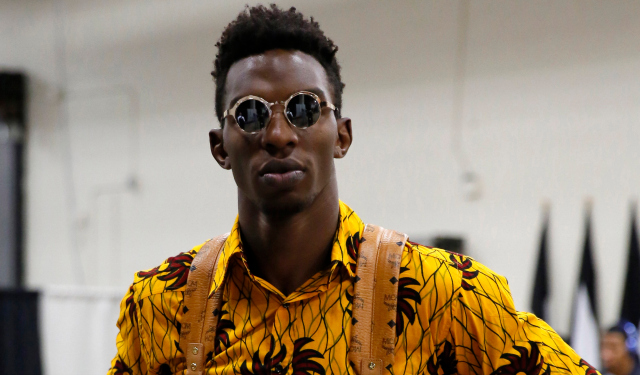 The Detroit Pistons will sign free-agent center Hasheem Thabeet to a non-guaranteed contract, according to ESPN's Marc Stein. The 2009 draft's No. 2 overall pick spent the last two seasons with the Oklahoma City Thunder.
Thabeet is unlikely to be with the Pistons once the regular season begins, as the team already has 16 players with guaranteed contracts. They would have to release or trade two of them in order to create a roster spot for him, and Detroit already has Aaron Gray as a big body off the bench.
The Thunder traded Thabeet to the Philadelphia 76ers in August to create a $1.25 million trade exception. The Sixers then waived him.
It is unclear whether or not there is still a spot for Thabeet in the NBA, but a strong showing in training camp and preseason would help his chances.
T.J. Warren gets paid big money by the Suns in a four-year deal

Melo didn't hold back on his feelings about President Donald Trump and urges for help in Puerto...

The Wizards star says the NFL won't change until important players like Brady and Rodgers speak...
Popovich spoke at length about sports, race, culture, and politics during Spurs media day on...

Carmelo Anthony finds the idea of coming off the bench very funny

Several teams spoke about Trump's recent comments about protests and the Warriors' White House...