Report: Shane Battier to join ESPN after NBA retirement
Former Duke star will become a college basketball analyst for the four-letter network.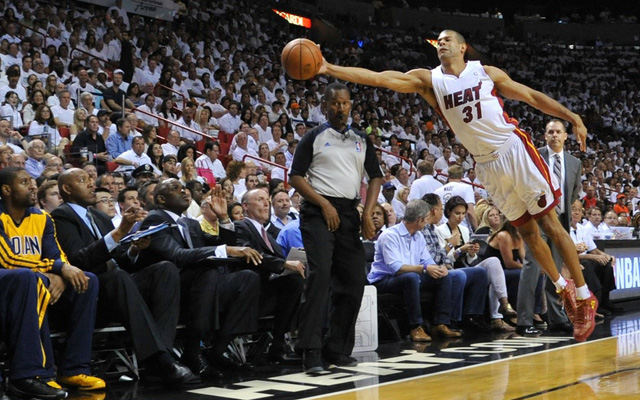 More Offseason Analysis: Coaching changes, news | Free Agency | Draft
The Big Lead reports that Miami Heat forward Shane Battier, who has long said he intends to retire after this season, will join ESPN as a college basketball commentator and analyst.  
Shane Battier, who said two months ago that he would be retiring after this NBA season barring an "act of God," has agreed to a multi-year TV deal with ESPN to be a college basketball analyst next season, multiple sources have told The Big Lead.
via Shane Battier Will Be ESPN College Basketball Analyst Next Season After Retiring From the Heat | The Big Lead.
It's not a surprise, as Battier is exceptionally good "on the mic" and a strong college basketball pedigree after his time at Duke. Just don't expect this to be the end game for Battier. He recently turned down a potential Senate bid, and has wide-ranging interests in politics and technology to go along with an exceptional IQ. 
He can do whatever he wants, after these Finals and his NBA career is over. Battier is just choosing to start here. 
KD is still battling online critics, while the new Celtics guard is openly disregarding LeBron...

Collins has been working as a broadcaster, and previously coached the Bulls from 1986-89

Before accounting for revenue-sharing payouts, 14 of league's 30 teams reportedly lost money...
Howard considered calling it quits after his second season with the Houston Rockets

Bogut, coming off a broken leg he suffered with the Cavs last season, reunites with Luke Walton...

The incident occurred in Phoenix when the twins were both playing for the Suns