Report: Sixers hunting for draft picks
The Sixers have a couple tempting players available as the deadline approaches. And all they want is a first round pick or two or three.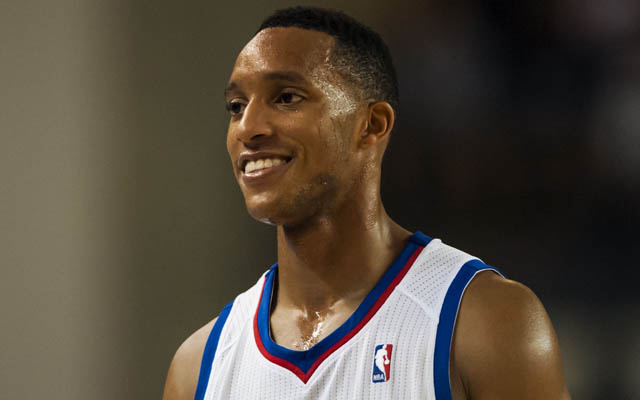 The 76ers have available pieces if anyone wants them. Namely Evan Turner, who has been shopped regularly since the beginning of the season. 
But with the trade deadline coming this Thursday, what are they after in return? Picks. Lots and lots of picks. Via the Philadelphia Inquirer:
The franchise wants to gain future compensation in exchange for Evan Turner, Spencer Hawes, and Thaddeus Young, said the source, who spoke on condition of anonymity. With the most cap space in the league and an open roster spot, the Sixers will consider acquiring an expiring contract from a team looking to dump a salary. But that most likely will also involve receiving a draft pick.
The Sixers are about $11 million under the salary cap, meaning they could complete an unbalanced deal by taking on more salary. 
Turner has been connected to a bunch of teams as he's on an expiring deal and doesn't appear to factor in to general manager Sam Hinkie's plans. Thaddeus Young is an intriguing player that could be part of a significant deal. Or there's sweet shooting big man Spencer Hawes who could make a big difference on a playoff team. 
Despite being terrible, the 76ers have players people want. And all you've got to do to get them is offer up a pick or two. Or three.
Irving has requested a trade away from the Cavaliers

The Lakers made a strong push for Rose, but he would have been a backup in Los Angeles

The small forward spent last season with the Sacramento Kings
Knight still has three years left on his five-year, $70 million contract

The Golden State forward is accused of assault, battery and making misleading statements

The Nets get their shooter a year later, and the Blazers reportedly will waive Nicholson