Report: Sixers must pay Pelicans $3M for not disclosing Holiday's injuries
Philadelphia has reportedly been ordered to pay $3 million to New Orleans because of information withheld in a 2013 draft night trade.
• 1 min read
The NBA has ordered the Philadelphia 76ers to pay $3 million to the New Orleans Pelicans they didn't disclose Jrue Holiday's complete injury history before their draft night trade two years ago, per Keith Pompey of the Philadelphia Inquirer. 
The sources said Holiday played with stress fractures in his lower right leg during his final season with the Sixers. However, the sources said, those injures weren't fully disclosed to the Pelicans.

Sixers general manager Sam Hinkie declined to comment, but a Sixers team source disputed the allegation.
If this is true, that's a bad, bad look for Philadelphia. There may not be much basis for the Sixers being investigated by the NBPA, but this kind of thing is obviously not smiled upon by front offices around the league. 
Holiday has played in only 74 games for the Pelicans since being acquired for Nerlens Noel and a first-round pick on the day of the 2013 NBA Draft.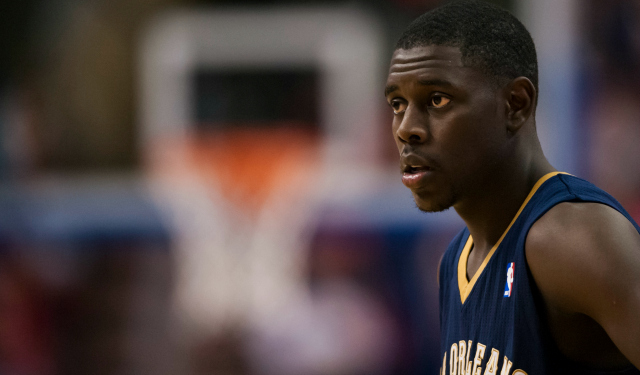 Griffin can still hand out posters with the best of them

The Knicks forward is a bucket-getter in the truest sense of the term

On the TNT broadcast, even Shaq finally admitted that he likes Joel Embiid's game
The Warriors new Nike classic uniforms will be revealed Thursday

Joel Embiid doesn't want to call what the 76ers are doing a minutes restriction

The Mavs played a tribute video to the American flag prior to their opening game on Wednes...