Report: Suns could be major trade deadline players
With a big expiring deal in hand, the Suns could make some noise at the trade deadline.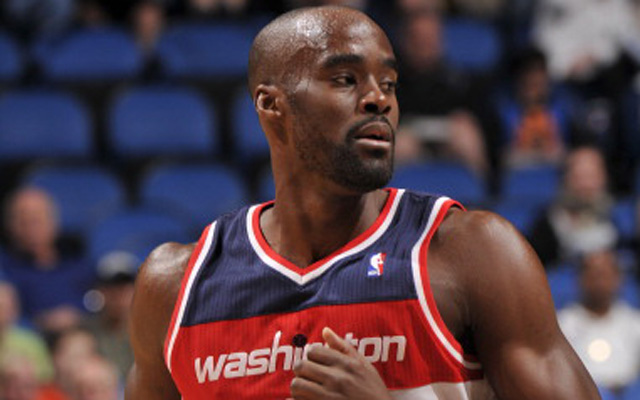 Coming into this season, the Suns' plan looked simple: Be terrible one more year, get in the high end of the lottery, and maybe land a franchise player to go with the quality pieces already in place.
Except Jeff Hornacek, Goran Dragic, Eric Bledsoe and the Morris twins had something else in mind.
Currently, the Suns sit seventh in the West. That's right -- they're in the playoffs currently. So as the trade deadline approaches, instead of being sellers, the Suns might be buyers. Via Yahoo Sports:
Once Phoenix reached the midway point of its season on Wednesday with Okafor still sidelined with a neck injury, an insurance policy began to take over payment on 80 percent of the remaining $14.4 million on his 2013-14 contract, league sources told Yahoo Sports.

Whoever deals for Okafor before the trade deadline will receive an insurance payout of $5.7 million – roughly $141,000 per game.

For the Suns, the appeal of Okafor's financially friendly deal – armed with approximately $5 million in remaining salary-cap space – has general manager Ryan McDonough on the search to fortify his roster for a playoff run. Despite the loss of point guard Eric Bledsoe to knee surgery, the Suns – 25-18 and holding the seventh seed in the Western Conference playoff chase – are determined to reach the postseason.

[...]

McDonough has expressed publicly his willingness to explore using his draft picks, young assets and cap space to explore possible deals for All-Star-level players who could become available on the market.
The Suns have six first round picks over the next two years, four in this upcoming draft. Four! They also have $5 million in cap space to play with, so add in Okafor's massive expiring deal, and the Suns could be major players at the deadline. 
The question for the Suns is how rapidly are they looking to build. They're obviously ahead of schedule right now, but should that influence how they approach their plan? With four picks in this upcoming draft, one considered by many to be potential transcendent, do you really want to part ways with some of the most valuable pieces there are in the NBA? And with four picks, the possibility of moving up in the order is strong. 
But the Suns want to make the postseason. It would be a feather in the franchise's cap to be there after moving on from Steve Nash and Amar'e Stoudemire a few years ago, and great experience for their young roster. A lot of that is going to be contingent on Bledsoe coming back healthy, but the team is persevering right now. 
I would imagine the Suns aren't interested in a short-term veteran rental, but probably something more that fits long term. Luol Deng would've been a strong candidate, but that ship has already sailed to Cleveland. There's Danny Granger, who the Pacers are sure to shop with his expiring deal. There's Evan Turner, who has been rumored to be available and could fit in at shooting guard. Or how about this one: Zach Randolph, who is on an expiring deal and with the Grizzlies struggling to make the postseason, could be up for grabs soon. 
The Suns are in a great spot. They've got financial flexibility, assets, and a young roster in place. Just have to make sure not to get in too big of a hurry after getting a little taste of winning.
Porzingis is questionable for Carmelo Anthony's return to MSG on Saturday

The Spurs and Rockets will renew their in-state rivalry on Friday night

Anthony will play at Madison Square Garden on Saturday for the first time since being trad...
SportsLine's Mike McClure, a DFS pro with more than $1M in winnings, gives optimal lineup...

The Cavaliers won the much-anticipated matchup, 121-112

Two of the league's most interesting teams will meet on national TV on Friday night