Report: The trade market for Danny Granger is a graveyard
Pacers forward unlikely to be moved before the deadline.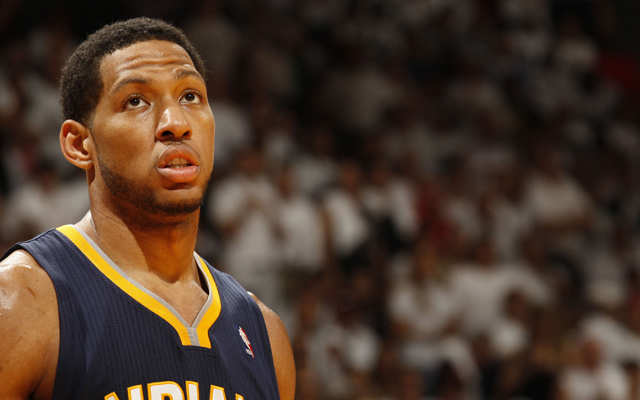 With Danny Granger's contract set to expire and the Pacers always looking for more beef to throw at the Heat, the Pacers have quietly kept Granger on the trade market. But with hours to go before the deadline, it's reportedly slim pickings. 
The Pacers have tested the trade market for Danny Granger over the last 24 hours but haven't found a deal they like, sources said

— Brian Windhorst (@WindhorstESPN) February 20, 2014
It's not surprising. Granger isn't the same player he was before his run of knee injuries, averaging 8.3 points and 3.6 rebounds per game on just 36 percent shooting. Expiring contracts don't have the same value they used to have, further complicating efforts. If the Pacers keep Granger, it means they clear space to re-sign Lance Stephenson as a free agent. 
We helped break down more of the situation a few months ago. 
Kevin Durant says he doesn't agree with what President Donald Trump agrees with

Evaluating where the future Hall of Famer might land up if he is freed from Chicago's rebuilding...

Adam Silver said his piece with the schedule out; we address that and what the slate looks...
The Hawks and Sharecare reportedly agreed to terms on a five-year deal

A look at the context of the schedule and who plays who when, and how far they travel during...

Durant took on rapper Lil Dicky and actually might have lost