Report: Thunder sign Sebastian Telfair to a one-year deal
The Oklahoma City Thunder have reportedly signed backup point guard Sebastian Telfiar to a one-year contract.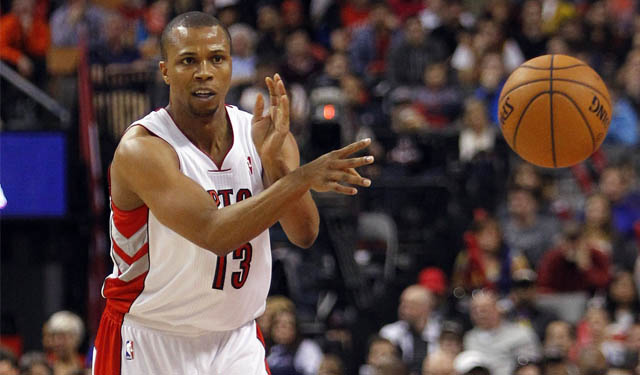 More Offseason Analysis: Coaching changes, news | Free Agency | Draft
With the Oklahoma City Thunder utiilizing their combination of point guards Russell Westbrook and Reggie Jackson together so much, they have a need for point guard depth on their roster. With Derek Fisher retiring and taking over the New York Knicks' coaching position, the Thunder need to replenish that depth. They'd clearly prefer a veteran, steady hand in the backcourt for that position, and it looks like they've found Fisher's replacement. 
Chris Haynes of CSNNW.com reports Sebastian Telfair is coming back to the NBA for the 2014-15 season on a one-year, minimum contract with the Thunder. Deals can't officially be signed until July 10. 
After a one-year hiatus, Sebastian Telfair will make his return to the NBA for the 2014-15 season.

The free agent point guard and Oklahoma City Thunder have reached an agreement, league sources informed CSNNW.com.

According to sources that requested to remain anonymous, the terms agreed to is for one-year at the veteran's minimum after meeting with team officials and touring the city recently.
Telfair last played in the 2012-13 season by splitting time between the Toronto Raptors and the Phoenix Suns. In 46 games for the Suns, he averaged 6.0 points and 2.5 assists in 17.3 minutes. In 13 games for the Raptors, he averaged 4.3 points and 3.0 assists in 14.2 minutes of action. For his career, he averages 7.4 points and 3.5 assists in 21.6 minutes while shooting 39.2 percent from the field and 32.0 percent from 3-point range.
He was a highly touted prospect out of Lincoln High School in Brooklyn. Telfair was the 13th pick in the 2004 NBA Draft by the Portland Trail Blazers, but struggled to find a way to be a star contributor. The Thunder will be the eighth team of his soon-to-be 10-year career.
We've got all the scores, highlights and news from all of Sunday's games

Is this rock bottom for the Cavaliers because it sure feels like it is

Wade, as he's done so many times in his career, threw it up to LeBron for the thunderous f...
The Warriors coach added there should be no shame in being picked last since everyone's an...

We've got all the scores, highlights and news from all of Saturday's games

The two teams have reportedly not had any substantial discussions to this point